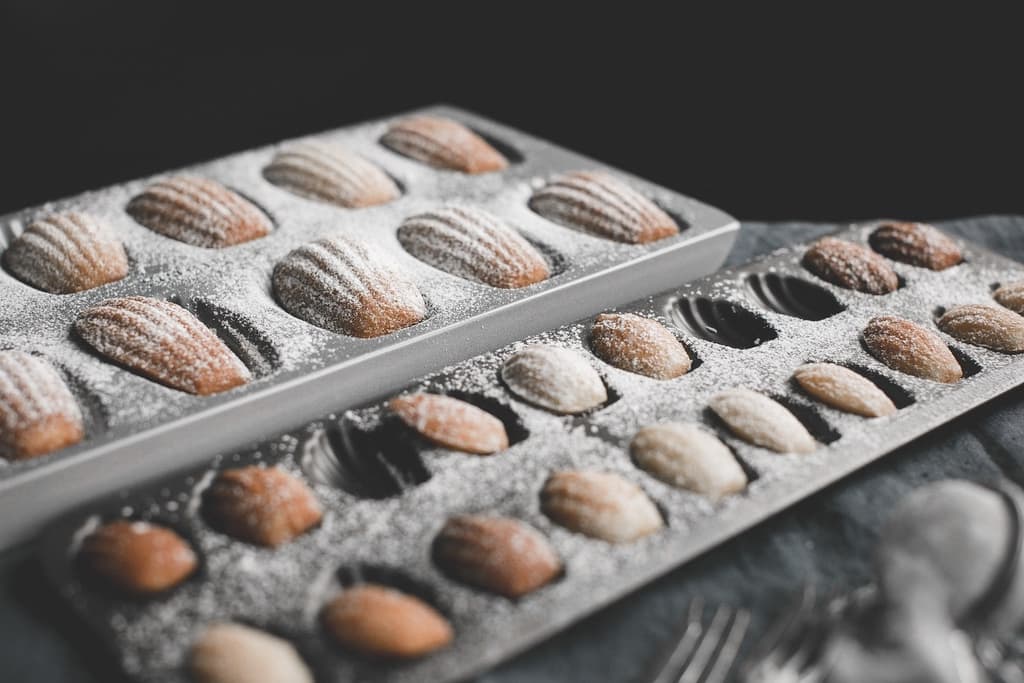 What a daunting title for this article, isn't it? Yet, we all have got them in ourselves, inspiration as well as creation. Sometimes, the two just don't necessarily come together. Why is that? Take a Frenchman named Marcel Proust. He was inspired by the word Madeleine – the biscuits, mind, not a girl. He could easily have asked his cook to bake him some and eaten them. End of story. Any person can do that. Even without a cook. Or Marcel Proust could have filled ledger upon ledger with numbers of bookkeeping. There are other people who do that. Countless- people as well as ledgers. But Marcel Proust thought of Madeleines AND wrote the world literature's probably most extensive novel, "A la Recherche du Temps Perdu," which you might know as "In Search of Lost Time."
Let's break it down to a less daunting level. There is an incredible difference between a friend of mine and me when it comes in saying, "I'm going to bake a cake." I usually take a short cut with a baking mix in order to make sure it comes out edible. I sometimes create a cake from scratch and add touches of my own. I don't boast with the former. The latter makes me feel proud-er. My friend? I have no clue how she does it, but she creates everything from scratch and then adds decorations of her own – and any Michelin chef would probably burst with pride to have her on their team.
See the difference? The spark can be triggered by a single word. Madeleine, cake, book, song, painting. You name it. You probably have a wonderful idea of your own. Everybody has inspiration of some kind. Not a single person in the world is that boring that they don't.
Also, creation is the process of making something. We all have that in us. Thank goodness! Imagine where we would be without making things. Whether it's a meal or planting a garden or repairing something that is broken or building something from scratch. But most of us in most of the fields go by procedures that have been explored and written down by others – recipes, instructions, whatever you may call them.
If we bring the spark and the production together, the result is an expression of ourselves. And that is where so many of us falter. Because it takes a lot of goal-oriented energy and perseverance. What hampers us is not lack of capability to carry an idea through; it's our doubts in ourselves, our loss of leisure, ultimately the fear of criticism and failure.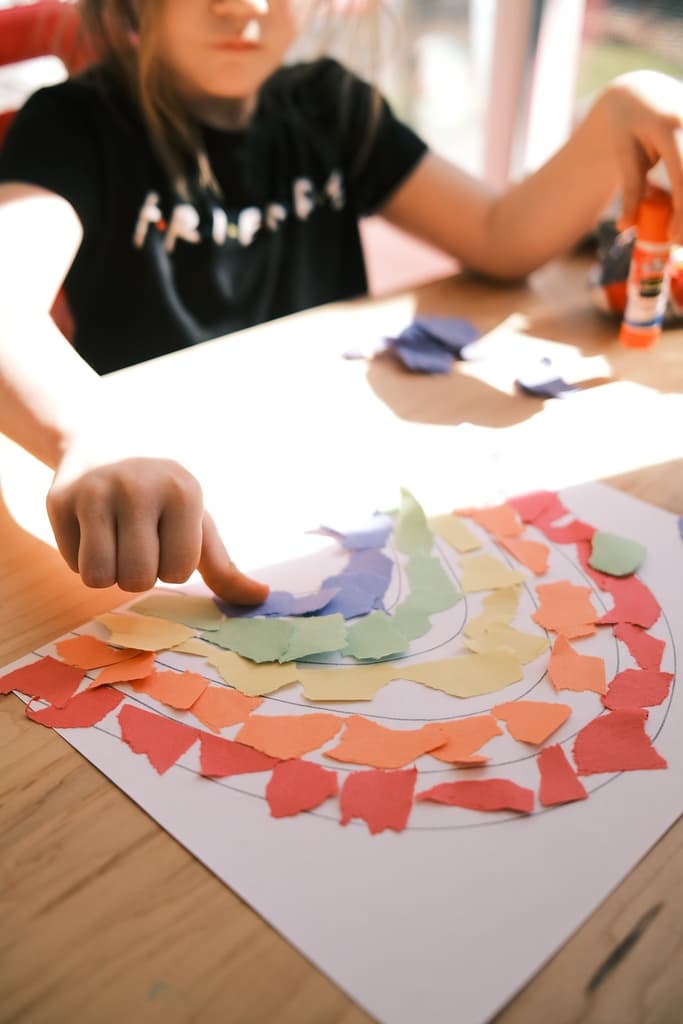 Now, look at the ultimate confidence children have before they reach the age to go to school. They are incredibly creative and gift away their creations to anybody with an open heart. Your fridge might be covered in abstract paintings, your ears with songs they sing to tunes only they know, they sculpt, craft, explore to the utmost. Oh, this energy!
And then, we are grown up, used to being criticized, measured up against others constantly. Our daring leaves us. So does our energy to explore the unknown. Our confidence that we and what we create are good enough. And that is why our sparks so often stay sparks and our creations are imitations of what others have thought or created before us.
If you have time on your hands – listen to your sparks and focus your energy to produce your very own creation. You always wanted to paint your kids? Do! You want to write down your life story for your children in a book? Do! You want to compose? Do! You have your own recipes? Write them down for whomsoever! You want to build a special piece of furniture or an electronic device? Do so! Because all of this is YOU. And this is part of what you will be remembered for. In a nutshell, inspirational spark plus goal-oriented energy, aka drive, equals creation, the foot print you leave on this earth.