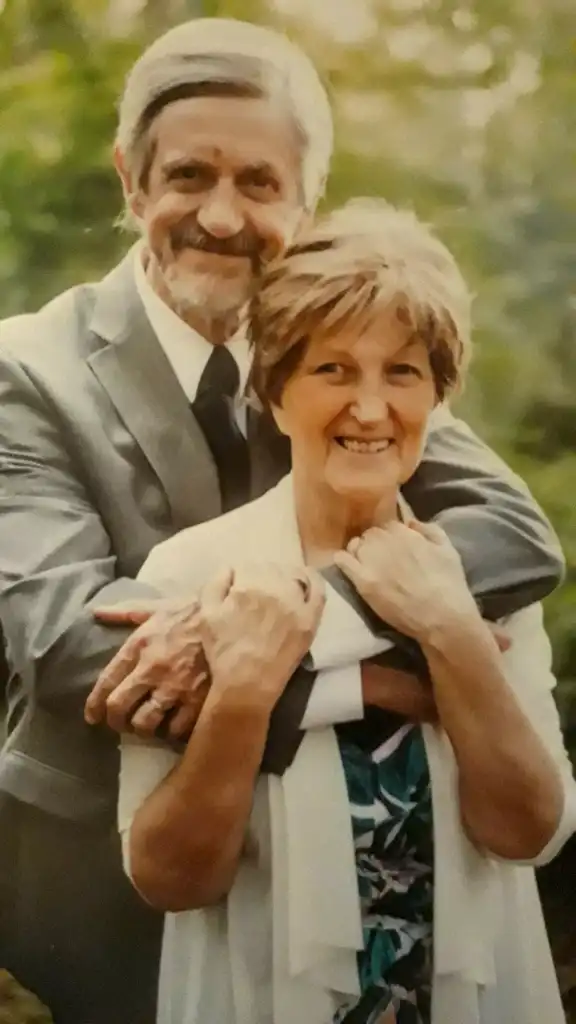 Lennie, whose love for me was daily expressed in her faithfulness, companionship, devotion to me and to our four wonderful children and ten grandchildren, and who more than any other quality was characterized by her love for God, quietly left us the afternoon of Sunday, March 19, 2023, and exchanged our embrace for that of her Heavenly Father.
Fifty years ago, shortly after we were married, Lennie and I fell in love with a series of books by Harold Bell Wright. Often we would close out our day reading aloud to one another of the fictional adventures of Wright's whimsical characters.
In these last days together, I took great delight in returning to that practice of reading to my dear wife.
Just a couple of nights ago, I read to Lennie from Wright's "The Shepherd of the Hills".
In a cabin in the Ozarks above Mutton Hollow, two marriageable age young ladies are discussing what love is.
The first says, "Hit's a cookin' an' a scrubbin' an' a mendin' fer him, an' – an' – sometimes hit's a splittin' wood, an' a doin' chores, too; and I reckon that's all."
The other responds, "No, it ain't. It's a heap more'n that; it's a nursin' babies, and a takin' care of 'em 'till they're all growed up, and then when they're big enough to take care 'o themselves, and you're old and in the way, it's a lookin' back over it all, and bein' glad you done married the man you did."
At that point I paused in my reading and looked over at Lennie who appeared to be sleeping and asked, "are you glad you done married the man you did?"
And though her voice had been quieted from the cancer, and though the medication to ease the pain was having its affect, she looked back at me, and smiled, and whispered, "I am."
And I responded, "and I am glad I done married the woman I did."
They say hearing is the last to go so I leaned close yesterday afternoon, and with tears falling, voice breaking, I whispered to my dearest treasure on all the earth the words she had sung to me and the other graduating seminarians forty years ago.
"Just think of stepping on shore-And finding it Heaven!
Of touching a hand-And finding it God's!
Of breathing new air-And finding it celestial!
Of waking up in glory-And finding it home!"