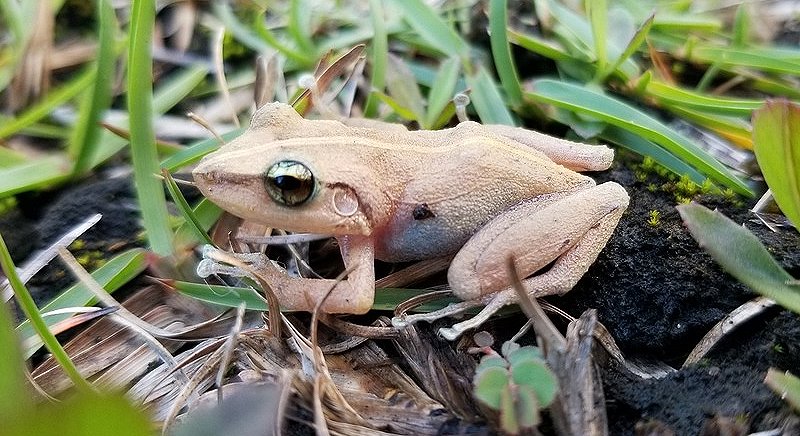 "Comic book artist Alex combats writer's block by secretly dressing up as his creation, El Coqui Espectacular. Alex's brother Joe struggles to fit in at New York City. Together, they fight supervillains while hatching a plan to prove themselves to the world at the Puerto Rican Day Parade! El Coqui Espectacular and the Bottle of Doom is a new theatrical extravaganza that explores the ways we define our heritage, our family and ourselves." – Centerstage
A coqui is a tiny frog that lives in Puerto Rico and other tropical locations. The coquí frogs are found on a number of islands throughout the Caribbean, but only the ones in Puerto Rico sing. They chirp ALL night. We went to Hawaii near Hilo and stayed in our friends' lovely house. We loved it, loved it, loved it, but the first two nights we had to work to get used to the coqui. After that, we appreciated the serenade.
That Alex named his cartoon character after a tiny frog gives you an idea of how regular people who give their efforts, no matter how small, to something important, makes a difference.
Alex and Joe were born in New York City and have never been to the island. Joe was laid off from a project at his job because he wasn't Puerto Rican "enough". They are thoroughly Nuyoricans.
I'm looking forward to this production. It sounds like so-o-o-o-o much fun! And it's so much fun to say El Coqui Espectacular! The play was written by Matt Barbot. It runs from March 24 through April 16.
Contact Centerstage for tickets: centerstagetheatre.com/tickets-2