Communities In Schools of Lakewood announcement.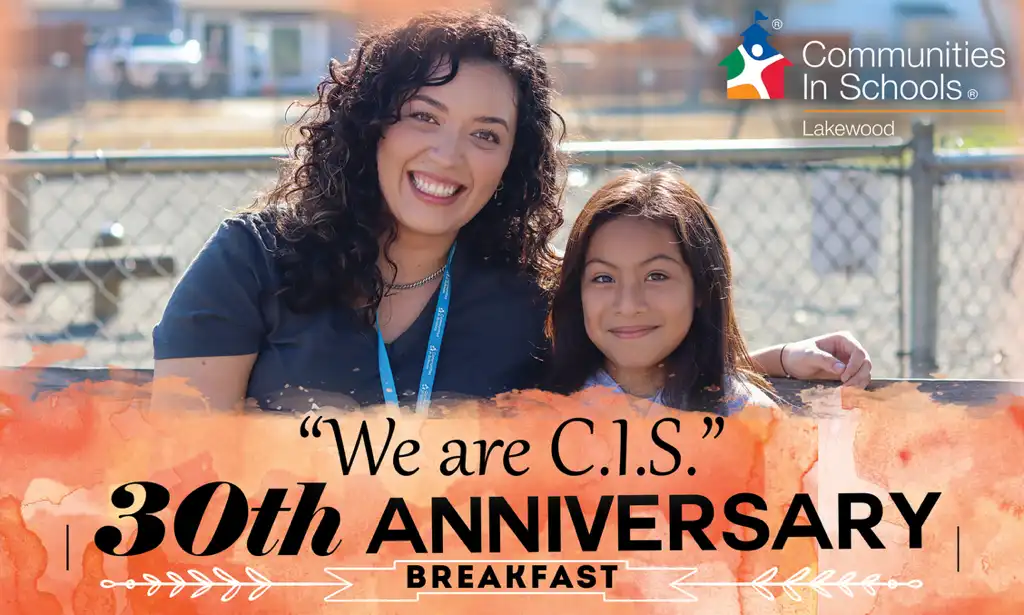 Wednesday May 31st, 2023 join us as we celebrate 30 years in Lakewood with our 30th CISL Anniversary Breakfast! We are excited to once again bring our community together to celebrate our young people and the successes they've had during this year in person! Our theme this year is "We are CIS", exploring every crucial role in the community of support we provide! We are also excited to highlight Communities In Schools' support of our students and school communities when they've needed us the most.
This year we will be gathering in person at the McGavick Conference Center at Clover Park Technical College from 7:30A.M. to 8:30 A.M. Where we will enjoy a catered breakfast, highlight and uplift students' hard work and perseverance, and celebrate the continuous and collaborative efforts of our partners who make the "Community of Support" of CISL possible.
We look forward to celebrating with you! Click here to register.