A Clover Park School District story.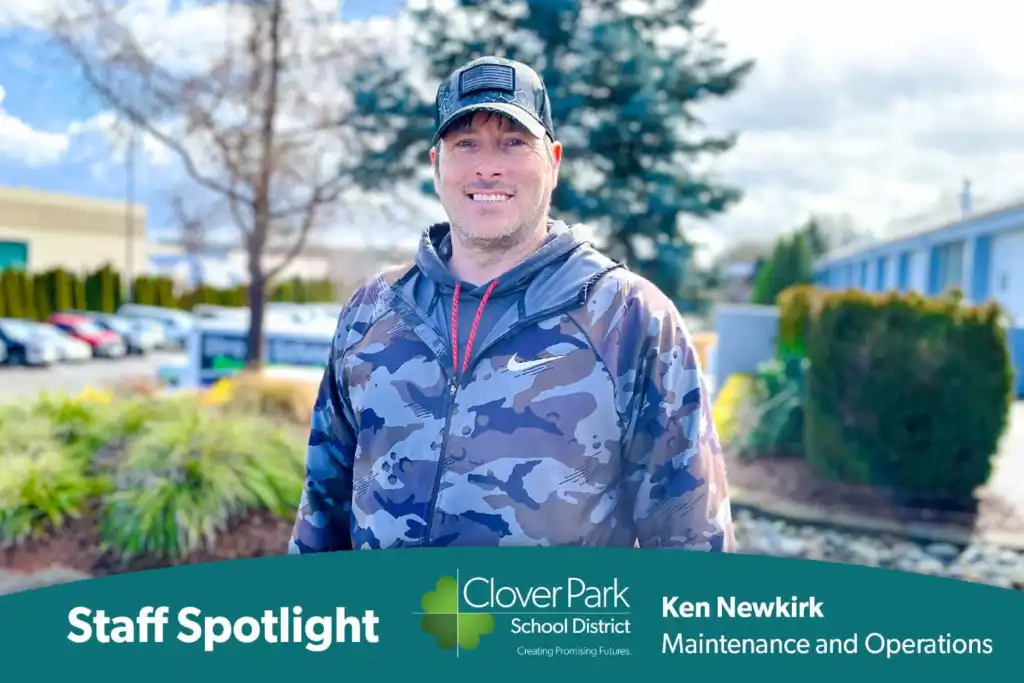 Our Clover Park School District Staff Spotlight this week features maintenance and operations grounds lead Ken Newkirk.
Ken has worked in grounds and maintenance at different school districts for 25 years. This is his fifth year at CPSD and second as grounds team lead. While Ken's job includes grounds work such as maintaining the landscape of CPSD schools and de-icing roads and parking lots, he also plays an active role in supporting districtwide maintenance.
"I was interested in applying because the job was more than just grounds work," he said. "It also includes irrigation, maintaining playgrounds, doing repairs, fixing signs and other things like that. I was excited because I wanted a challenge."
The rain and cold can make working outdoors all day in Washington an extra challenge, especially when your workday starts between 5 and 6:30 a.m. However, nothing gets Ken down, and his infectious energy helps him shine as a team lead. "I just love coming here in the morning and directing my grounds crew," he said. "We always have group huddles where we get each other pumped up and motivated to go out there and do some work, rain, snow or shine."
Ken values teamwork and the input of each of his teammates, qualities that make him well suited to his role as team leader. "Being a leader means a lot of people look up to you," he said. "They ask you for direction, but I make sure I listen to each of my team members because sometimes the best strategies are made when you use the advice of others to come up with a plan."