Lakewood Playhouse announcement.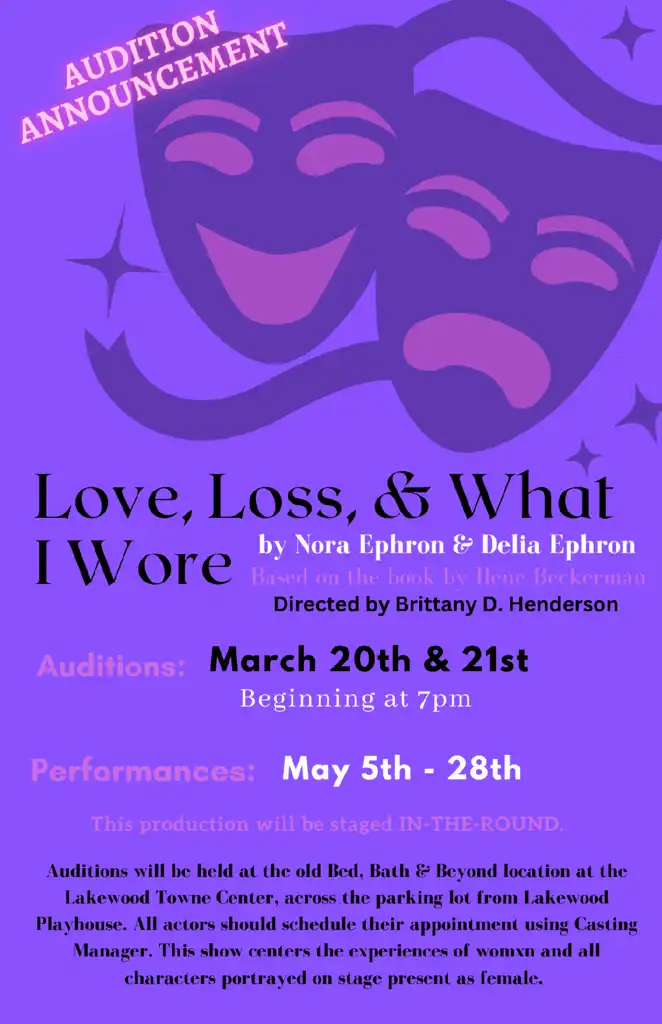 Auditions for Lakewood Playhouse's May 5-28 performances of Love, Loss, & What I Wore will be held March 20 and 21 at 7 pm.
This production will be staged in-the-round.
Auditions will be held at the old Bed, Bath & Beyond location at the Lakewood Towne Center, across the parking lot from Lakewood Playhouse. All actors should schedule their appointment using Casing Manager. This show centers the experiences of womxn and all characters portrayed on stage present as female.