Tacoma Community College announcement.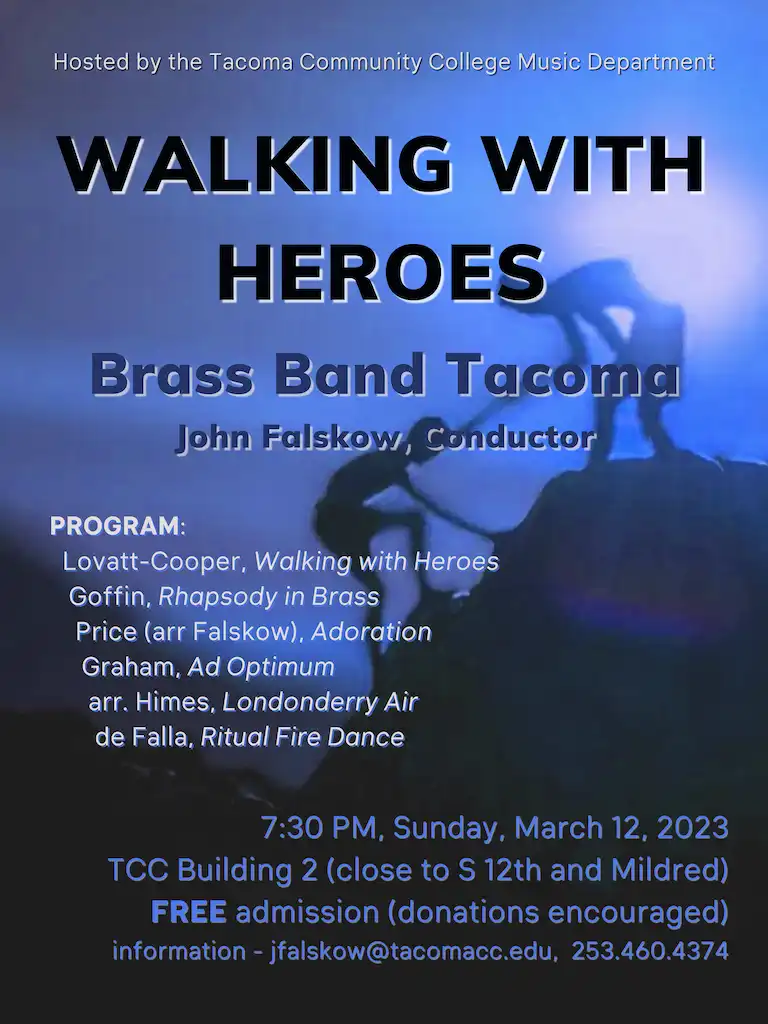 Walking with Heroes is a program that includes exciting and dramatic music for British style brass band. Brass Band Tacoma includes some of the finest musicians in the Puget Sound region. The program includes modern and classic works for brass by Paul Lovett-Cooper, Dean Goffin, Florence Price, and Manuel de Falla.
Hosted by the Tacoma Community College Music Department, Walking with Heroes will be held Sunday, March 12 (7:30 pm).
The concert will take place in TCC Building 2 (close to S12th and Mildred). Admission is free but donations are encouraged. Contact John Falskow (253-460-4374) for more information.