Tacoma Community College announcement.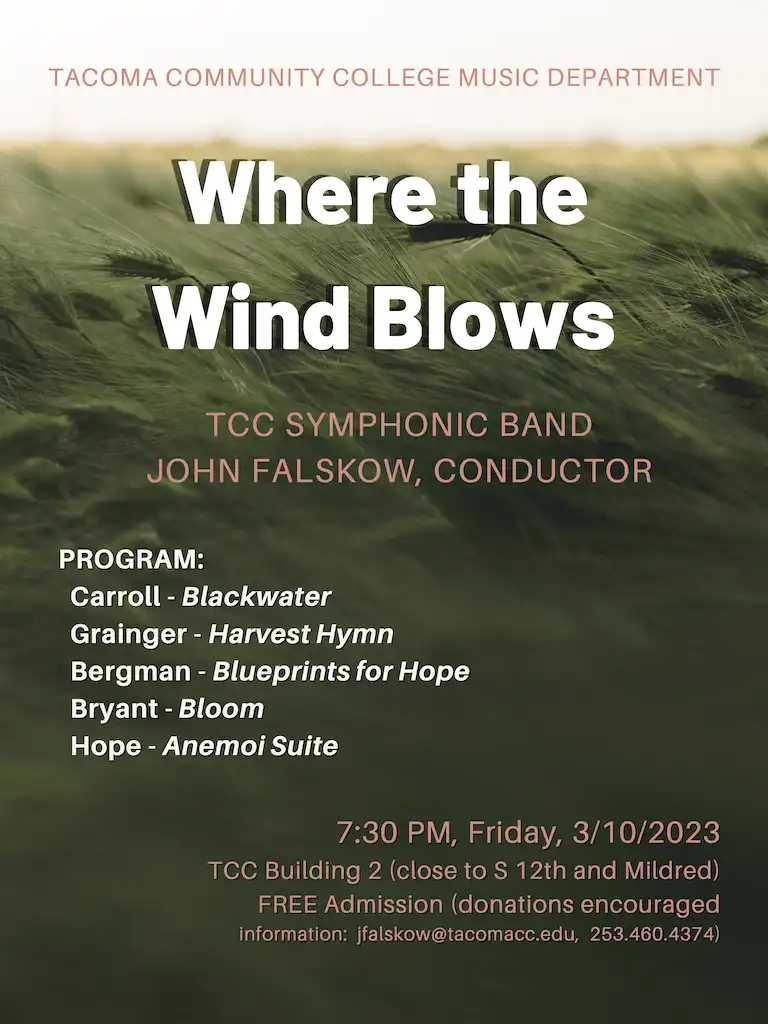 The TCC Symphonic Band, on March 10 (7:30 pm) presents Where the Wind Blows. Where the Wind Blows is a program of music inspired by nature. Featuring works by: Percy Grainger, Katherine Bergman, Steven Bryant, and Fergal Carroll. This concert will also feature the Tacoma premiere of Garrett Hope's Anemoi Suite, which depicts the ancient gods of the winds in music.
The concert will take place in TCC Building 2 (close to S12th and Mildred). Admission is free but donations are encouraged. Contact John Falskow (253-460-4374) for more information.