Submitted by Dance Theatre Northwest.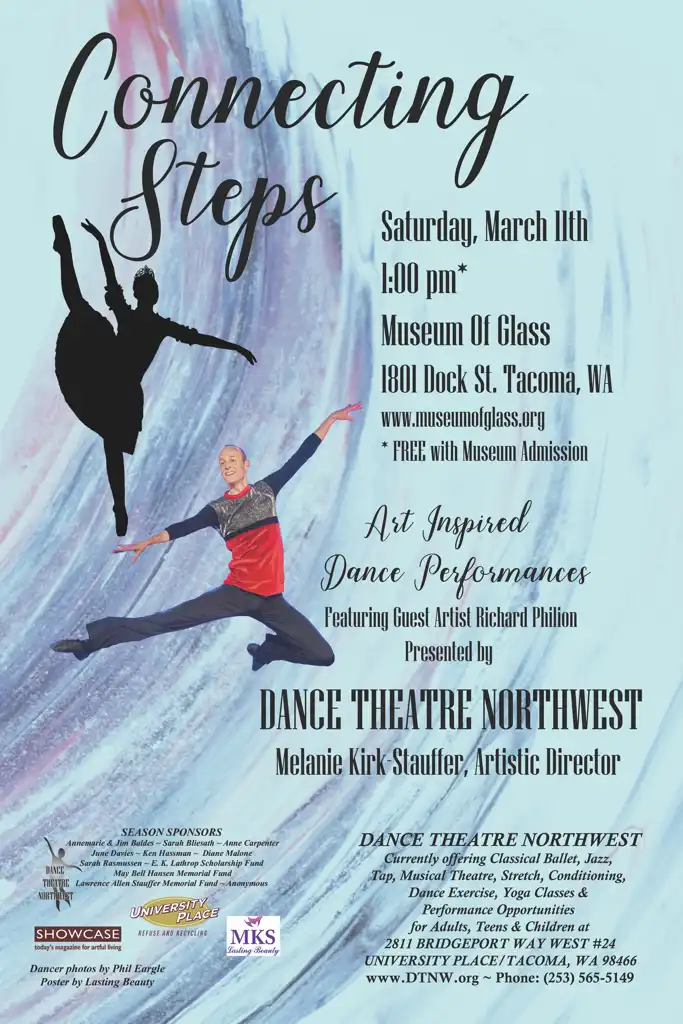 Join Dance Theatre Northwest for their Art Inspires Art presentation "Connecting Steps" Saturday, March 11 at 1PM at the Museum of Glass.
DTNW's Artistic Director, Melanie Kirk-Stauffer will present a lecture demonstration accompanied by Classical and Contemporary Ballet, Jazz and Tap dance, music, costume and slides highlighting the glass collections of Robert M. Minkoff, Alfredo Barbini, and "She Bends: Redefining Neon Legacy."
Featured performers include New York's Richard Philion with DTNW's Sophie Herrera, Phoebe Holland, Joanna Mesler, Emma Young, and Fancy Williamson.
Dance Theatre Northwest is a 501-c-3 Regional Performing Company & School based in University Place, WA at 2811 Bridgeport Way W, Ste 24 ~ www.DTNW.org 253-565-5149 ~ contact dancetnw@gmail.org