Rotary Club of Lakewood announcement.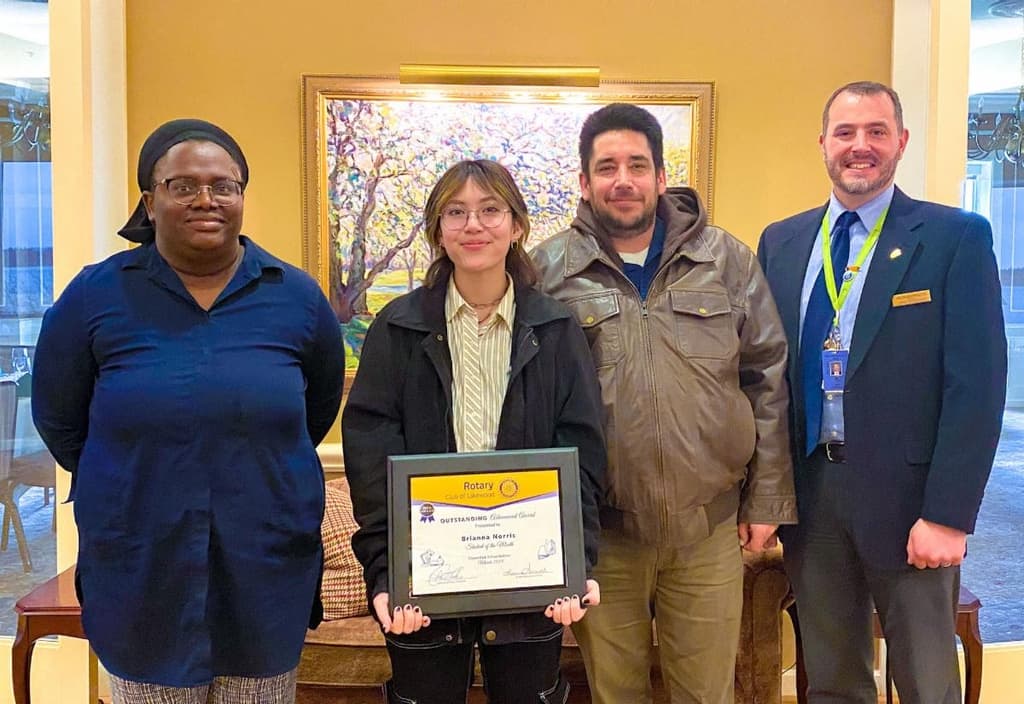 Rotary Club of Lakewood named Harrison Preparatory School senior Brianna Norris the March Student of the Month at its March 3 meeting.
Brianna is an exceptional scholar, honor graduate candidate and talented musician who is an active member of her school community. She participates in Harrison Prep's choral ensemble, school clubs and serves as a mentor for younger students in the after-school choir program.
Brianna is an experienced artist and musician who has her own band and has performed in the community for many years. She has also performed at the city of Lakewood's 9/11 remembrance ceremony for the past two years.
Brianna is the embodiment of the Harrison Prep International Baccalaureate Learner Profile Traits, along with Clover Park School District's Four Pillars of Student Success: lifelong learner, collaboration, character and leadership.
Brianna plans to attend Pacific Lutheran University where she has received scholarships for her achievements. She is a Presidential Scholar and a recipient of the Harstad Founder's Scholarship and Regent's Scholarship.
For more information on Lakewood Rotary, please visit Rotary Club of Lakewood.