Lakewood Playhouse announcement.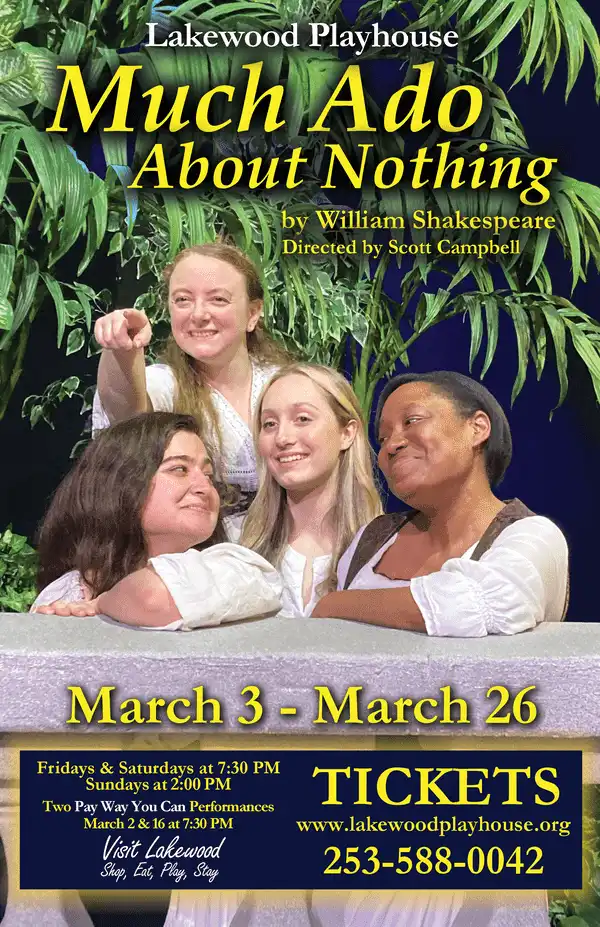 This William Shakespeare romantic comedy revolves around two romantic pairings that emerge when a group of soldiers arrive in Messina. The first, between Claudio and Hero, is nearly thwarted by the the villain, Don John. The​ second romance, between Beatrice and Benedick, takes center stage, with both characters' wit and banter providing much of the humor.
Play runs March 3-26, 2023. Click here for tickets.