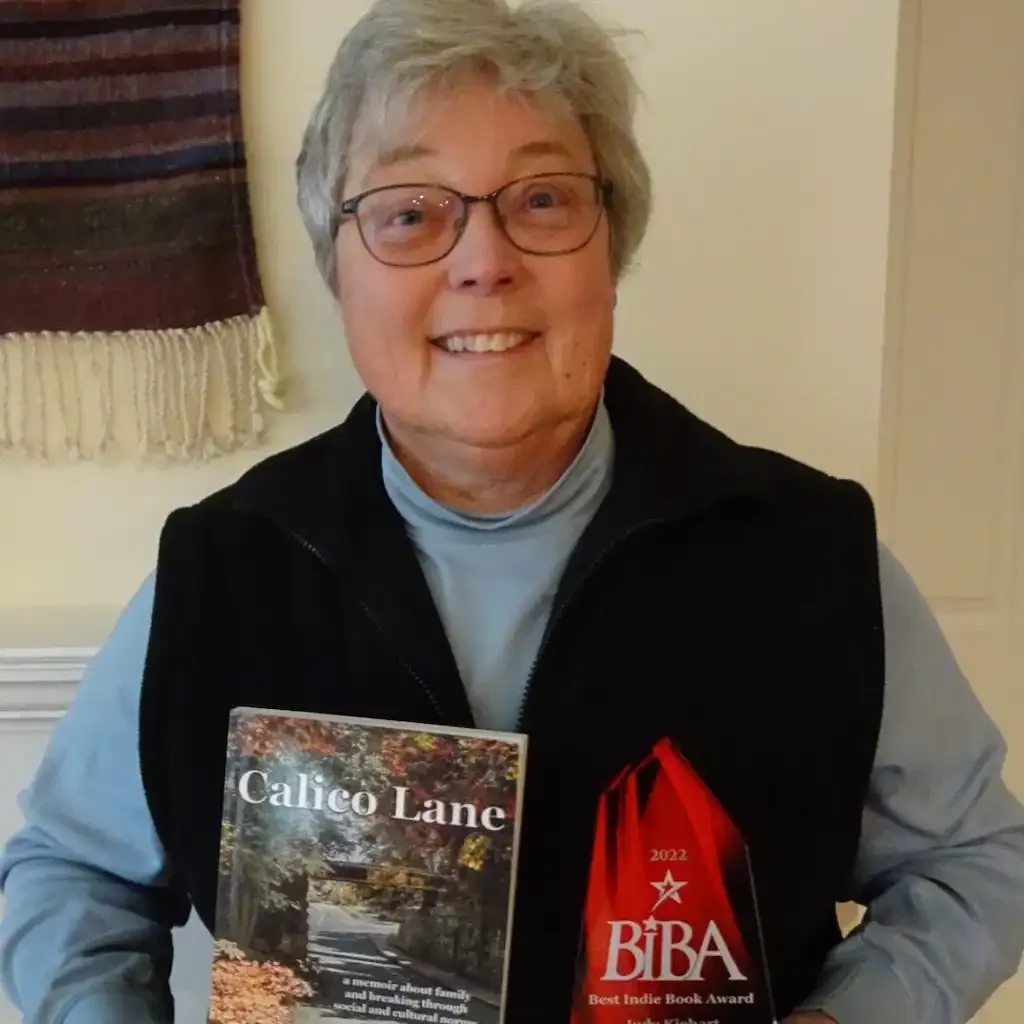 Author Judy Kiehart, born and raised on the East Coast, used to work as a residential appraiser in Colorado before she retired and chose Olympia, Washington, as home. She launched her memoir, "Calico Lane," in January 2022 and won the 2022 Best Indie Book Award (BIBA) in the LGBTQ Memoir category. Judy has received recognition for one-act plays ("Assumptions," "Some Angels Play Checkers," and "Global Holidays" were staged in Colorado and "LEON" was staged in Olympia this past December). Her most recent short story, "Listen the Board is Talking," has been accepted for the 2023 NIWA Anthology, "Harbinger." Judy holds memberships with the National Association of Memoir Writers, the Pacific Northwest Writer's Association, and the Northwest Independent Writers Association (NIWA). Her favorite Facebook group is "We Love Memoirs", because, she says, "it features new works by authors in the genre I have grown to love." When Judy's not writing, she's reading mysteries and memoirs or watching psychological thrillers (she never shares her popcorn). Judy is an avid hiker, an enthusiastic dog greeter, and a fan of beach vacations.
Which genres do you cover?
Judy Kiehart: My memoir, "Calico Lane," is nonfiction LGBTQ; I also write fictional short stories and one-act plays.
Which is the latest book you had published, and what is about?
Judy Kiehart: "Calico Lane" is a memoir about how I pretended my way through life because I was convinced I was not the person people expected. Through humor and poignancy, the story delves into a life where the ups and downs of harboring a secret eventually lead to becoming true to the person I am.
At which book events can readers find you?
Judy Kiehart: I enjoy promoting "Calico Lane" at Pride events and local book fairs.
Which book event connecting you with readers is your favorite and why?
Judy Kiehart: My favorite connection was through Zoom with a book club (about "Calico Lane") on the east coast and that was tons of fun; I'd do it again in a heartbeat. I enjoy book signings and speaking at memoir writing workshops as well as PFLAG and Pride events.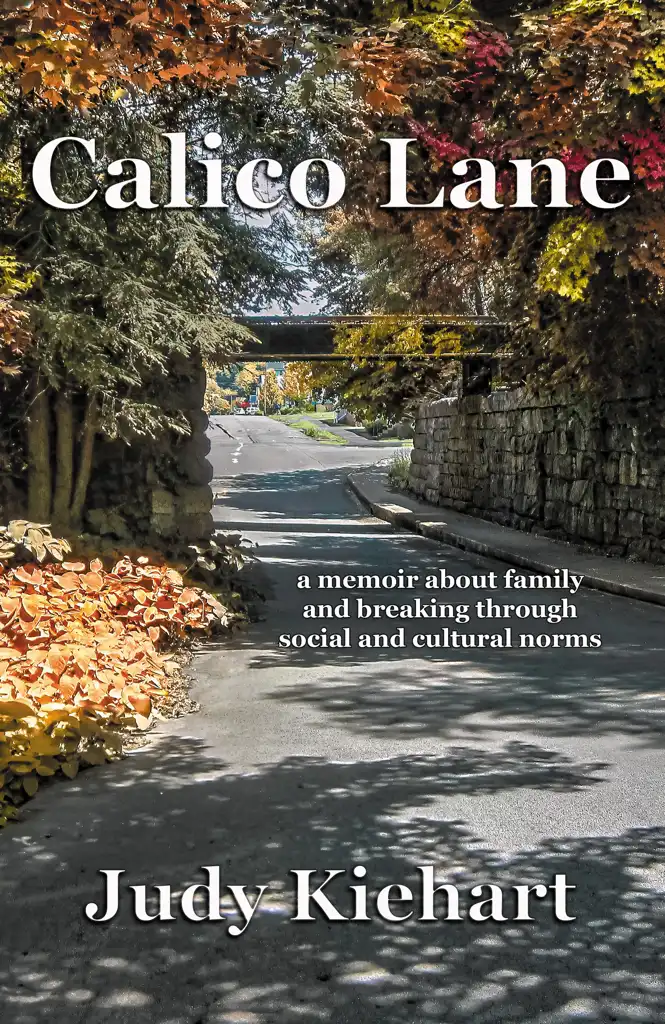 Do you have any specific messages to your readers and, if so, which are they?
Judy Kiehart: If you read "Calico Lane," THANK YOU!
Which writer(s) keep(s) inspiring you and why?
Judy Kiehart: In fiction, I like Jodi Picoult because her well-researched topics result in fascinating stories. I also like the twists in Alice Feeney's books. Memoir authors usually inspire me the most with their truthful accounts of life experiences.
Do you have specific writing habits?
Judy Kiehart: I carry a small notebook with me 24/7 to jot down thoughts or to paraphrase conversations I hear.
What are you currently working on?
Judy Kiehart: I have three one-act plays that are partially complete, so my goal is to finish at least two by April for possible summer-time productions. I am also considering a novella as a follow-up to "Calico Lane."
Which book are you currently reading simply for entertainment?
Judy Kiehart: I just finished "The House in the Cerulean Sea" and am enjoying "Under the Whispering Door," both by TJ Klune. I love his wit and his thought-provoking writing.
What advice would you give any aspiring author?
Judy Kiehart: Stick to a routine and writing schedule—write every day and don't give up! Read books in the genre you write. Join a critique group. Follow authors whose work you enjoy reading.
You can find Judy Kiehart's writing works and monthly posts on her website www.judykiehart.com and "Calico Lane" at https://www.amazon.com/Judy-Kiehart/e/B09Q9C1LSG.