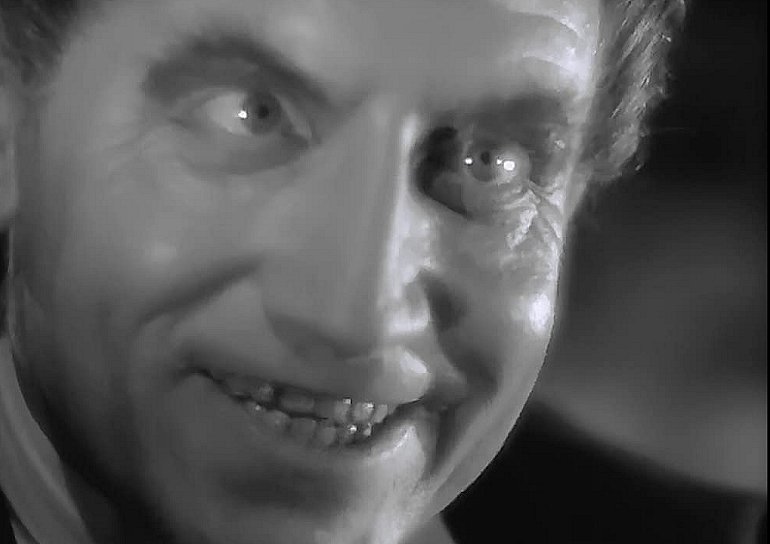 "Robert Louis Stevenson's masterpiece of the duality of good and evil in man's nature sprang from the darkest recesses of his own unconscious—during a nightmare from which his wife awakened him, alerted by his screams. More than a hundred years later, this tale of the mild-mannered Dr. Jekyll and the drug that unleashes his evil, inner persona—the loathsome, twisted Mr. Hyde—has lost none of its ability to shock. Its realistic police-style narrative chillingly relates Jekyll's desperation as Hyde gains control of his soul—and gives voice to our own fears of the violence and evil within us. Written before Freud's naming of the ego and the id, Stevenson's enduring classic demonstrates a remarkable understanding of the personality's inner conflicts—and remains the irresistibly terrifying stuff of our worst nightmares." – goodreads.com
Actually, the story of Dr. Jekyll & Mr. Hyde is a novella . . . too long to be a short story and too short to be a novel. "The Strange Case of Dr. Jekyll and Mr. Hyde" was written by Scottish writer Robert Louis Stevenson. It was published in 1886. The 1941 MGM classic staring Spencer Tracy runs for 1 hour and 53 minutes. I read the story and watched it on TV in the mid 1950s . . . and then terrorized my buddies by sharing the story and acting it all out. Rumors circulated that no children slept on Maple Avenue in Lakewood for a week.
You can watch the teaser: imdb.com/video/vi4065312537/
Dukesbay Productions is presenting DR. JEKYLL & MR. HYDE, March 10th – 26th. The story has been adapted by Jeffrey Hatcher. The production is directed by Randy Clark.
"In one man's inner battle between good and evil, the lines are often blurred."
Tickets are VERY affordable at only $15!!!!!
Robert Louis Stevenson's classic novella "Strange Case of Dr. Jekyll and Mr. Hyde" comes to life on the Dukesbay stage with an adaptation rarely seen, and with a few unexpected twists. With one actor portraying Henry Jekyll and four actors (including one woman) playing the many aspects of Edward Hyde, this is not your grandfather's Jekyll & Hyde.
This production is a psychological thriller about what can result when man's darker side is left unrestrained. Don't worry. It's not a psychology lecture. You will be thrilled and entertained.
DR. JEKYLL & MR. HYDE – March 10 – 26, 2023 | The Dukesbay Theater
508 Sixth Ave. #10, Tacoma, WA 98402
Fridays and Saturdays at 7:30pm, Sundays at 2:00pm
For tickets: dukesbayjekyllandhyde.eventbrite.com
For more information: info@dukesbay.org