Tacoma City Ballet announcement.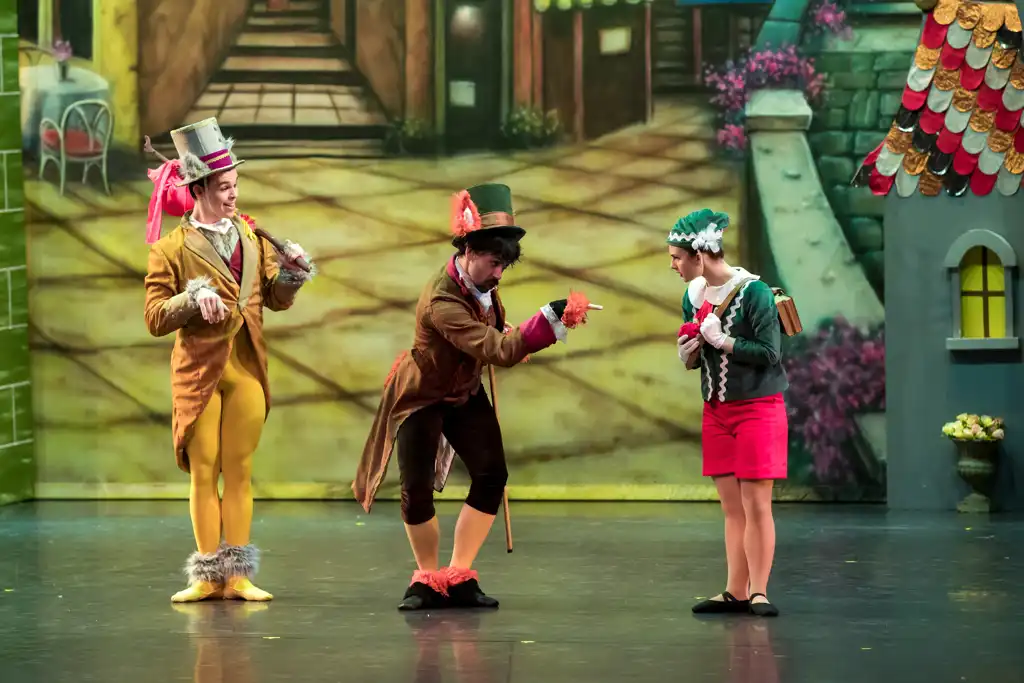 Tacoma City Ballet will premiere Pinocchio The Ballet at the Pantages Theater March 25th & 26th at 2:00 pm. Fashioned from the original Italian fairytale The Adventures of Pinocchio written by Carlo Collodi in 1883, Pinocchio The Ballet is a delightful theatrical experience perfect for the whole family. Follow Pinocchio on his many delightful adventures as he strives to become a "Real Live Boy" who learns what is truly important in life.
Pinocchio The Ballet features fabulous music written by Dmitri Shostakovich a Russian composer, gorgeous scenery and costumes, and fantastic choreography danced by the Tacoma City Ballet Company. It is an extraordinary production which has musical scores that require the musicians in the Tacoma City Ballet Orchestra to be versatile in both classical and jazz, as both genres are used throughout the score. The ballet needs both a classical orchestra and a jazz orchestra.
"Although Pinocchio The Ballet is appealing to audience members of all ages, it is particularly a wonderful first ballet for children with its lively music, exuberant dancing, and colorful scenery and costumes," said Tacoma City Ballet Artistic Director Miss Erin M. Ceragioli.
For more information about Tacoma City Ballet and to purchase tickets, please visit: www.tacomacityballet.com
Celebrating their 68th Anniversary this season, Tacoma City Ballet is a non-profit organization that hosts both a ballet school and a professional performing company. The Ballet School instructs students from age 4 to adulthood, while the Ballet Company produces performance seasons at the Pantages Theater accompanied by the Tacoma City Ballet Orchestra under the direction of Maestro Bernard Kwiram.
Since 1983, Tacoma City Ballet has resided in the historical Merlino Art Center where classical ballet is studied, rehearsed, and performed in The Jan Collum Ballroom Black Box Theater.