By Lora Shinn, PLU Marketing & Communications Guest Writer.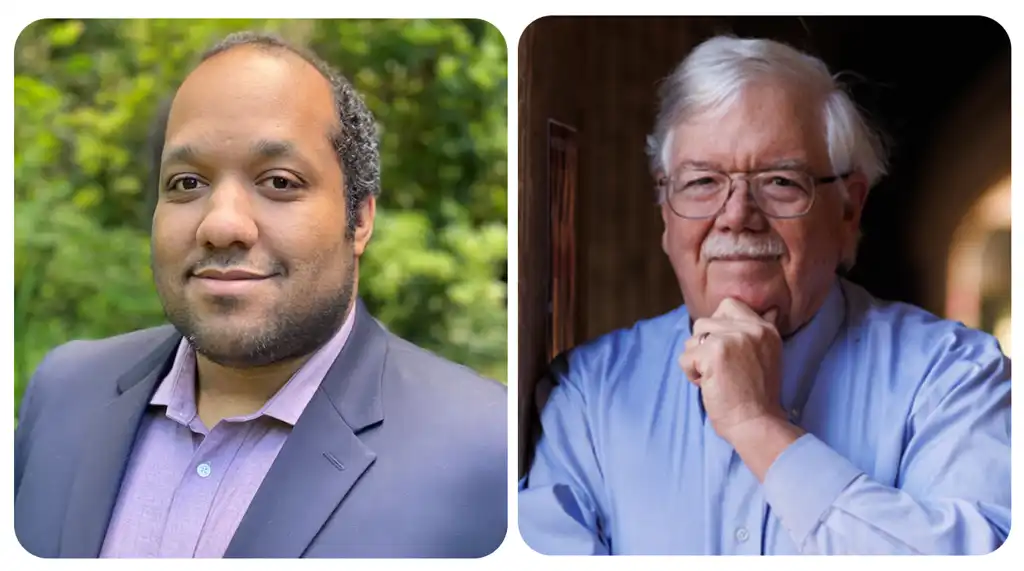 Join Pacific Lutheran University on March 16, 2023, from 4 to 6 p.m. for the annual Koller/Menzel Memorial Lecture. The night will feature a bioethics discussion with University of Washington professor Tim Brown and Stanford University professor Hank Greely.
The two esteemed speakers will offer unique perspectives on the evening's discussion topic, "Enhancement," exploring the implications of technology-driven enhancement in biomedicine.
Professor Tim Brown from the University of Washington's department of Bioethics and Humanities will share a presentation titled "The Moral Enhancement Project: Fear, Anger, and Agency."
Brown is a founding member of and long-term contributor to the Neuroethics research focus within UW's Center for Neurotechnology (systems that record and stimulate the nervous system), he also leads diversity, equity, and inclusion efforts within the International Neuroethics Society.
Brown's interdisciplinary research includes the potential impact of neurotechnologies on end users' agency and embodiment, and the potential to exacerbate or create social inequities. Brown works at the intersection of biomedical ethics, philosophy of technology, (black/latinx/queer) feminist thought, and aesthetics. He recently won an essay contest for a piece titled "Moral Bioenhancement as Potential Means of Oppression."
Professor Henry T. (Hank) Greely will speak on "Human Biological Enhancement: Fears, Realities, and Significance."
Greely chairs the Stanford Center for Biomedical Ethics's steering committee and directs the Center for Law and the Biosciences, and the Stanford Program in Neuroscience and Society. Greely is also a professor of genetics at Stanford School of Medicine.
Greely specializes in the ethical, legal, and social implications of new biomedical technologies, including genetics, assisted reproduction, neuroscience, and stem cell research. He received the Stanford Prize in Population Genetics and Society in 2017. His newest book, CRISPR People: The Science and Ethics of Editing Humans, was published in February 2021.
Presented by the PLU College of Humanities, Interdisciplinary Studies and Social Sciences, the annual Koller/Menzel lecture focuses on creative writing or ethics, the special interests of PLU student Heather Koller, who died of bone cancer in June 1994, shortly after graduation. The Lecture was endowed in 1994 by Heather Koller's parents, Carol and Brant Koller, and sister Jennifer. Later, the lecture's title expanded to include retiring professor Paul Menzel, Koller's mentor and friend. Past lecture guest speakers have explored the morality of war, global poverty, and choosing death.
Please join us in the Scandinavian Cultural Center in the Anderson University Center, as the event will not be live-streamed.