Pacific Lutheran University announcement.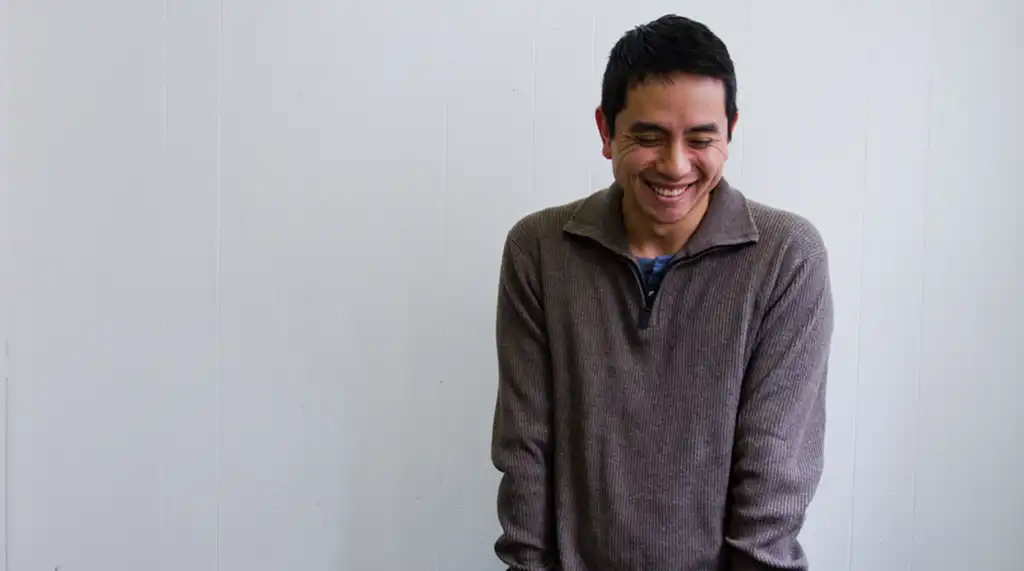 Pacific Lutheran University's 12th annual Jolita Hylland Benson Education Lecture will take place on April 18 at 7 p.m. Acclaimed author Minh Lê will deliver this year's Benson lecture, titled "Shelf Life: Finding Community (and Yourself) in the World of Books." Lê will discuss the roles of story and imagination in challenging times—and how books can create deep connections that transcend the page.
"Lê's books promote imagination, empathy and perspective-taking; attributes we want to cultivate in schools and communities," says Wendy Gardiner, PLU's Jolita Hylland Benson Endowed Chair in Elementary Education.
Lê most recently authored the children's picture book "The Blur," a bittersweet portrayal of childhood's fleeting moments. Lê is the author of multiple picture books, including "Lift" (a Washington Post Best Book of the Year) and "Drawn Together" (winner of the 2019 Asian/Pacific American Award for Literature), both illustrated by Caldecott Medalist Dan Santat.
Lê's contributions to DC Comics include the middle-grade graphic novel "Green Lantern: Legacy" and the recent follow-up, "Green Lantern: Alliance." Le serves on the board of the nonprofit advocacy organization We Need Diverse Books and as faculty for Hamline University's MFA in Writing for Children and YA program in Saint Paul, Minnesota.
Lê has a master's degree in education policy from Harvard University and serves as an early childhood policy consultant at the national, state and local levels.
"Lê takes readers on imaginative adventures that showcase the power of family, friendship and community," says Gardiner. "'Drawn Together' and his remake of the graphic novel series 'Green Lantern' richly portray the navigation of languages, cultures and identities that many first-generation Vietnamese American young people experience. Lê's award-winning work is a necessary addition to inclusive literature where young people are heroes of their own adventures."
Founded in 2011, the Jolita Hylland Benson Education Lecture encourages thoughtful exploration of education's capacities and the ways education can and should be accessible to all. The series honors Jolita Benson, who dedicated her life to educating children after graduating from PLU's School of Education in 1963.
The Jolita Hylland Benson Education Lecture will take place on April 18 at 7 p.m. A book signing with Minh Lê will follow his lecture. The event is open to the public and admission is free. Visit the event website to register.