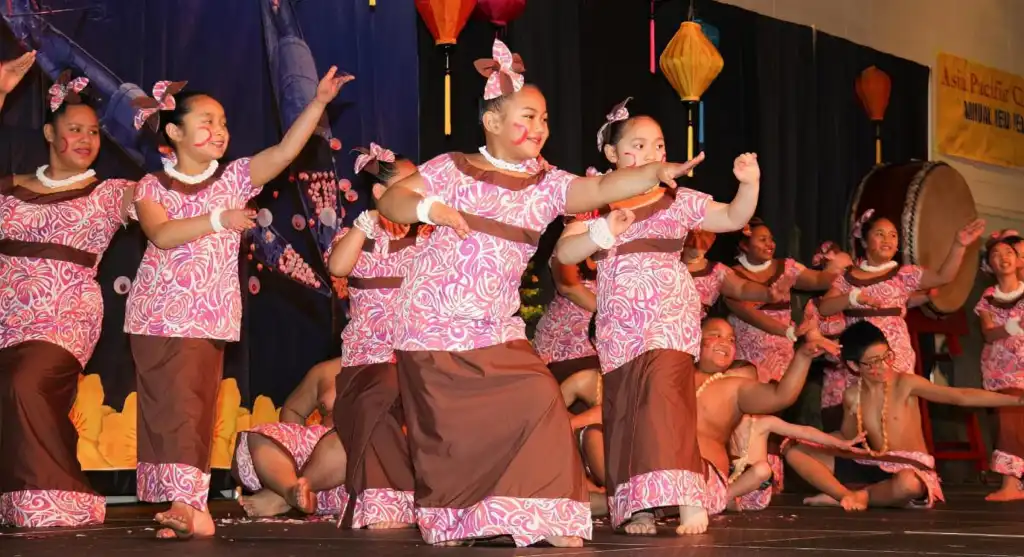 Asia Pacific Cultural Center announcement.
So much talent all in one place! APCC is proud to announce more than 17 local Asian and Pacific Islander groups who will perform at the 25th Annual Asia Pacific New Year Celebration. This is APCC's largest event each year bringing together thousands of people from throughout the region to usher in the Lunar New Year. We are so happy to be back at the Tacoma Dome Exhibition Hall for a bigger and brighter celebration. Our Samoan cultural groups have put together a spectacular performance as this year's featured host nation, representing their country in a big way. You won't want to miss it! We will have a Main Stage jam-packed with fantastic performances from the countries and cultures of: Samoa, Cambodia, Mongolia, Indonesia, Philippines, Hawaii, India, Guam, China, Korea, Taiwan, Vietnam, Okinawa, and Tahiti.
Here are the names of our fabulous performing groups:
Samoa – Samoan cultural groups
Cambodia – Khmer Language Arts and Culture Academy
Mongolia – Zje Mongolian Music Ensemble
Indonesia – Indonesian Cultural Association
Philippines – Filipino Community Alliance
Hawaii – Hula Halau'O Keala'akua Naniloa Mana'oakamai
India – Aradhya Dance Academy
Guam – Guma Imahe
China – Evergreen Chinese Academy, Tianyuan Tenison Northwest Wushu Academy, and Tina's Dance Studio
Korea – Miyong Margolis Dance Collective
Taiwan – Seattle Folk Dance Club, and Portland Chinese Yoyo Team
Vietnam – Tuan An Tran Huu
Okinawa – Okinawa Kenjin Kai
Tahiti – Ke Liko A'e O Lei Lelua Kappau Okalaui
The 25th Annual Asia Pacific New Year Celebration is a FREE, family-friendly cultural event held at the Tacoma Dome Exhibition Hall on February 25, 2023. See you there!