Clover Park School District announcement.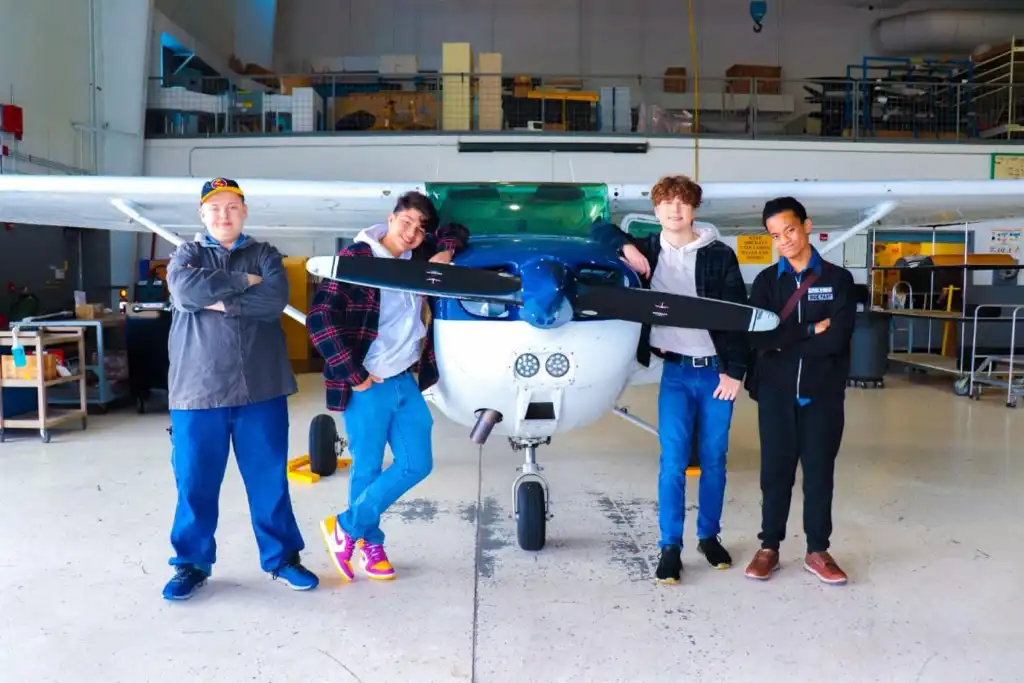 This year's theme for the Clover Park School District calendar is "Imagine." Students approach everything they do without limitations, knowing they can achieve any goal they have for their future.
This February is Career and Technical Education (CTE) Month, and we are celebrating the importance of CTE to CPSD students who are honing their skills for a bright future. CPSD middle and high schools offer CTE courses such as robotics, health science, sports medicine, web design and more. These programs give students the opportunity to receive hands-on training for high-skill, high-wage employment options. Students can graduate a step ahead of their peers as they continue toward certification or higher education.
This month's calendar photo features Lakes High School students Matthew Jordan, Micah Kim, Kimo Phillip and Kaden Weaver who took aerospace and manufacturing during the 2021-22 school year. This class provides students with a chance to learn the basic skills they need for manufacturing and engineering jobs in the aerospace field and has prepared many of them for internships with The Boeing Company.
"I feel like I learned a lot from the manufacturing class, and it provided me with a great opportunity to do the Boeing internship last summer," Jordan said. "The class helped me prepare and apply for the internship, which connected me with Boeing engineers. That's the field I want to go into in the future, and I even got a letter of recommendation after completing the program."
The CTE courses available at CPSD apply to five program areas: human services, business and marketing, agriculture, skilled and technical services, and STEM and health sciences. Each of these program areas offer courses that prepare students for multiple career pathways. Whether students learn how to build a plane, treat a patient or design a website, they are taking their future into their own hands and gaining valuable career skills.