Tacoma Urban League announcement.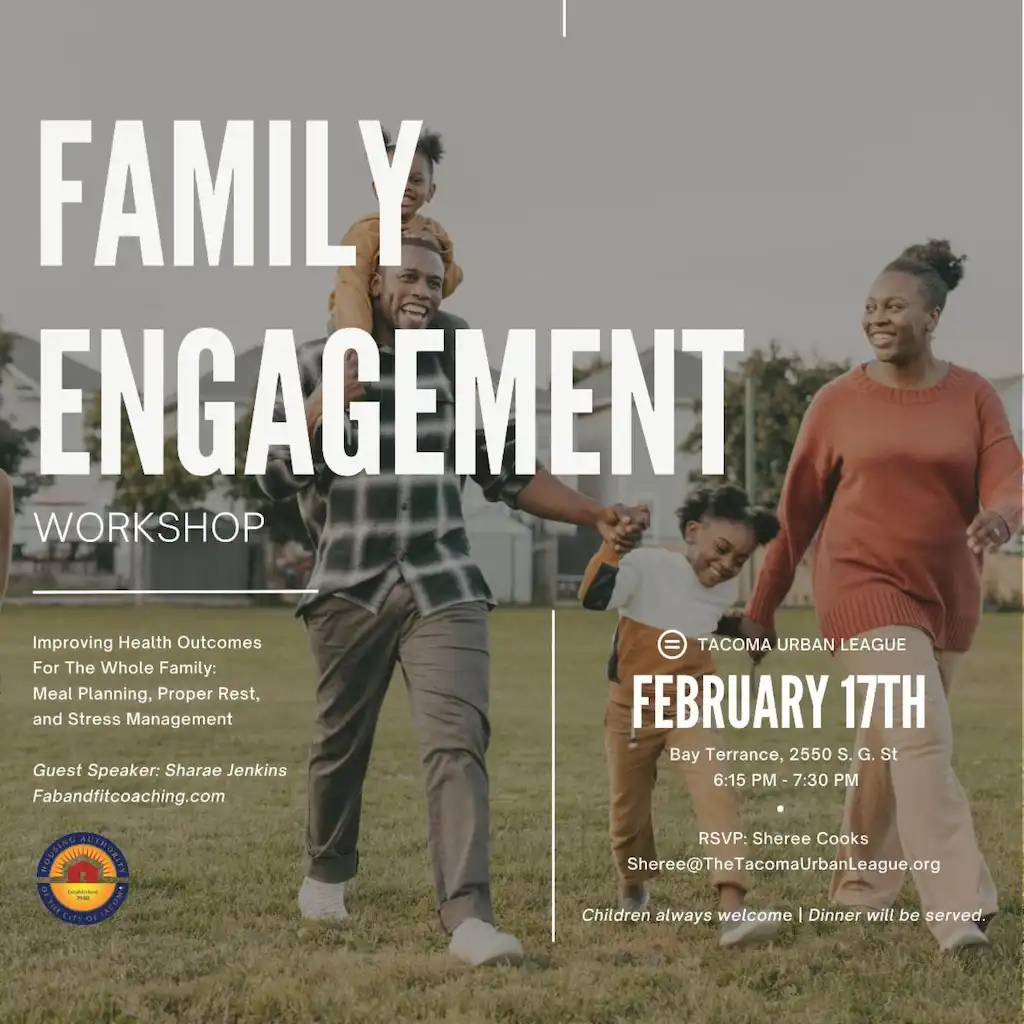 How often do you think about your family's health and wellness? Do you know the best ways to help you and your family alleviate stress? Do you want to learn new tasty and healthy meal ideas?
If you answered YES to at least one of those questions then you need to join us for our next workshop – Improving Health Outcomes for the Whole Family: Meal Planning, Proper Rest, and Stress Management.
Friday, February 17th, 2023 at 6:15 pm. Free Dinner. Children welcome. Free Recipe Booklets!