City of University Place announcement.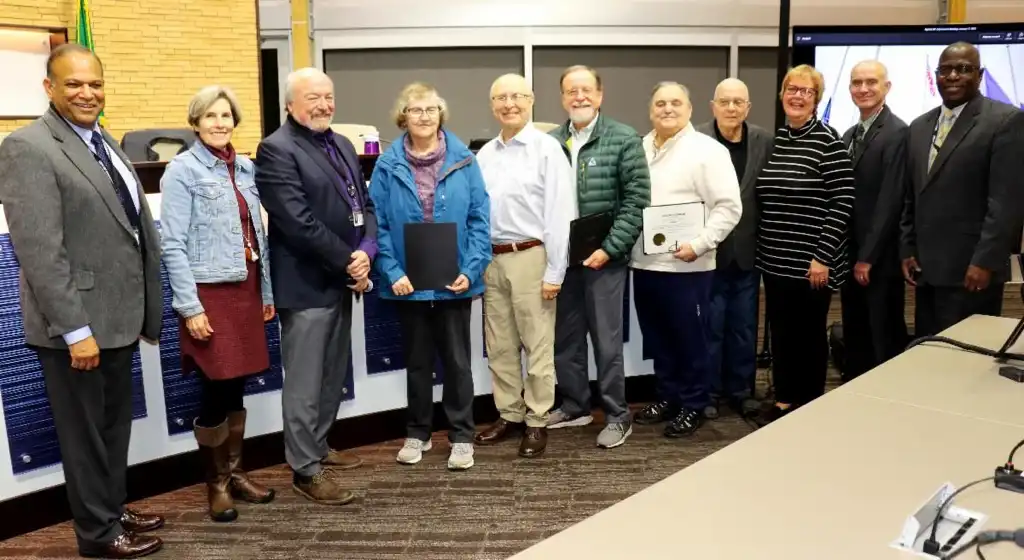 Members of the Veterans Plaza Committee (now a nonprofit corporation) were recognized during the Jan. 17 City Council meeting for their dedication in taking the project from idea to reality over the course of 17 years.
Greg Gooch, Howard Lee, Nancy Triebelhorn, Karen Schwartz and Kenn Triebelhorn, the project's architect, were commended for their "significant contributions and dedicated efforts to make the University Place Veterans' Memorial Plaza a reality in our community."
Watch the entire recognition presentation here beginning at minute 8:30 and learn more about how you can contribute to the ongoing fundraising efforts to maintain the plaza and its flags.