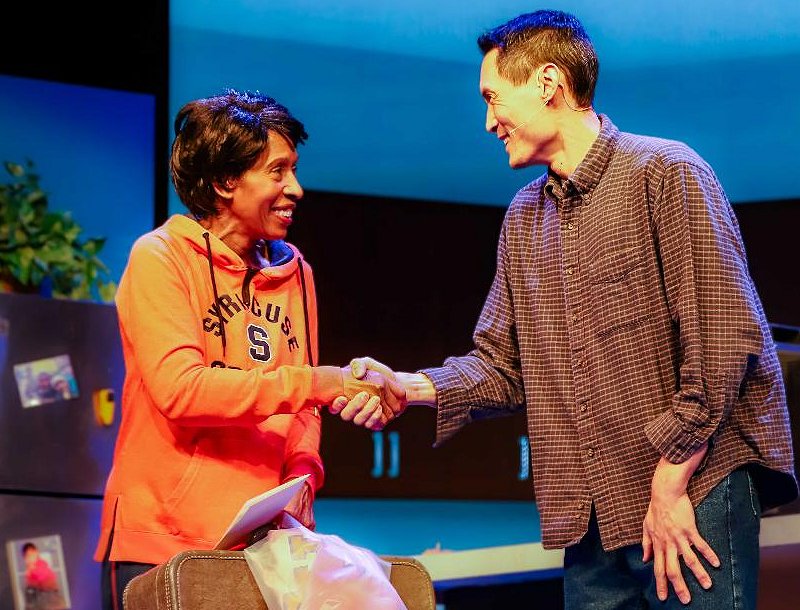 Po Boy Tango is the story of Richie Po, an immigrant from Taiwan. His TV cook mother, still in Taiwan, has died and he wants to honor her with a traditional Chinese Great Feast. A decade ago, Gloria had been hired to help care for Richie's cancer-stricken daughter, Emma, and nurtured both of them throughout this stressful time. When Emma recovered Richie cut off all ties with Gloria, which confused and bewildered her.
Richie's daughter is now grown and about to get married. For Emma's dowry, Richie would love to recreate the famous Chinese Great Banquet, which his mother famously prepared for kings and heads of state. The only person Richie thinks could create the delicacy is Gloria who is the best cook he knows. Gloria's problem is that she's struggling to help her own son Kelvin, a rising collegiate basketball star, who has engaged in a series of impulsive and possibly destructive behaviors. She dreams of having her own soul food restaurant. Richie uses this information to bait Gloria with an offer of her own restaurant to get her to prepare Shark Fin Soup, just like his mother did.
Sam Lai plays Richie Po. Sam is a graduate of the University of Washington Drama School. In the past Sam has played Matt in The Fantastics at Taproot Theatre and Chick in Waxwings at Book-it Repertory Theatre.
Michelle Blackmon plays the part of Gloria B in Po Boy Tango. We last saw her in the Seattle theatre production of Cabaret at Reboot as Fraulein Schneider. Michelle has extensive credits as an actor, director, choreographer and theater arts. We believe we've seen her in other local productions as well. She seemed easily at ease on stage.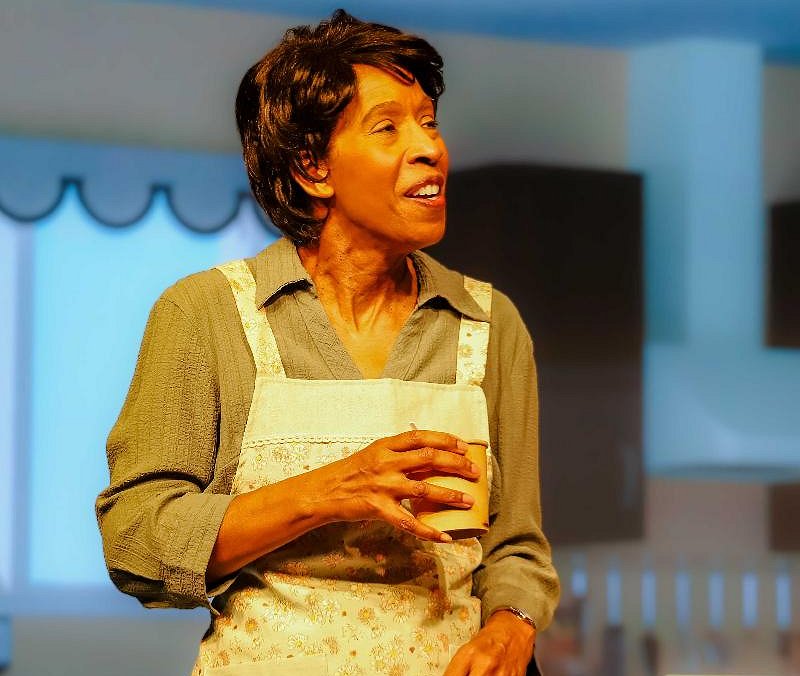 It is always nice to see Aya Hashiguchi. We loved her in her silver-white hairdo as Po Mama, Taiwan's TV queen of cooking. In real life she's been cooking up performances at DukesBay Theatre in downtown Tacoma. She and her husband Randy Clark have honed limited seating performances at DukesBay, where viewers are often only a foot or two away from the stage. Their multiracial productions are worth attending.
David Hsieh is the director of Po Boy Tango. David dedicated this production to the memory of his father in China who passed away during the rehearsal process "and to all our loved spirits". David is the Founding Artistic Director at ReAct Theatre. He brings his deeply felt values to a welcoming Tacoma Little Theatre audience where the diversity is best received through the medium of the stage and an Asian-Soul Food fusion. David says "I run a theatre that celebrates diversity. Live, love, laugh, learn, help others, forgive and enjoy."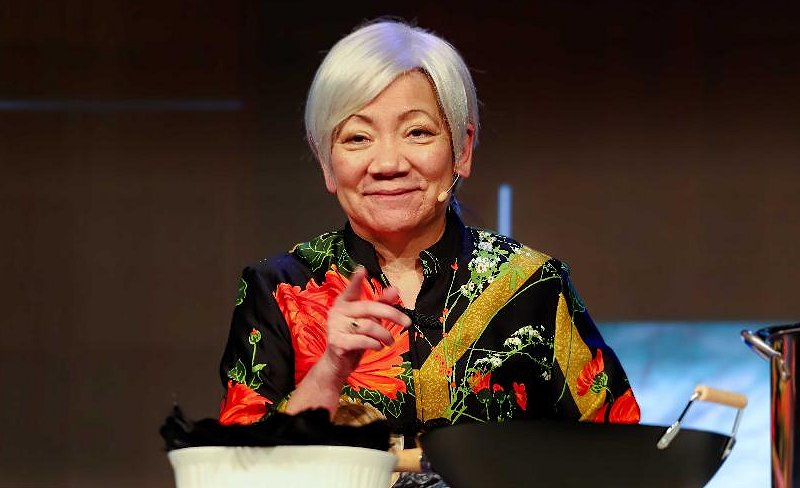 Burton K. Yuen is the Scenic Designer and Visuals. Blake R. York is the Technical Director. The stage and roundtable worked beautifully . . . showing a nice interior with the exterior rain coming down, so we figure the story might as well take place here in Tacoma. My only critical suggestion would be to lower the lights on either sides of the stage and thereby showcase the smaller area where the two characters are living to make it feel homier.
Po Boy Tango runs Friday through Sunday, February 5, 2023, for a total of 10 performances. Friday and Saturday showings are at 7:30 pm and Sundays at 2.
The performance on Sunday, February 5, 2023 at 2 pm will be an ASL interpreted performance.
Tickets are $27.00 (Adults), $25.00 (Seniors 60+/Students/Military), and $20.00 (Children 12 and under). Tickets may be purchased online at www.tacomalittletheatre.com, or by calling the Box Office at (253) 272-2281. Group rates are available for 10 or more, and special FLEX passes for 6 are only $145.00. TLT strongly recommends, but does not require, that patrons wear masks and are vaccinated.
There will be a special "Pay What You Can" performance on Thursday, February 2, 2023 at 7:30pm. Tickets for that performance are available now online, in person, or over the phone.
Po Boy Tango is recommended for ages 12 and over.