City of Puyallup announcement.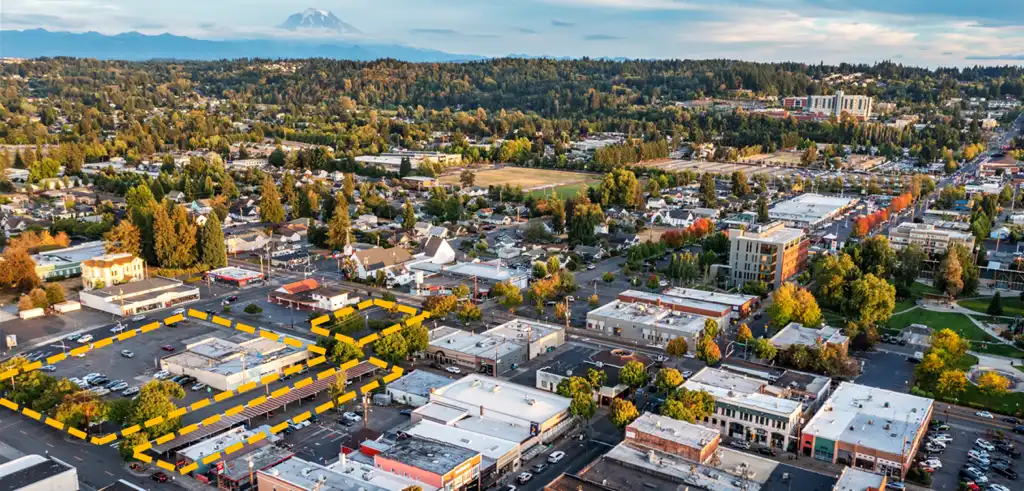 The City is reimagining one of its downtown properties, which has been undeveloped for many years. Dubbed the Cornforth-Campbell Lot, this 1.5-acre parcel located at 115 2nd ST SE, is comprised of three separate properties, the Cornforth Campbell Lot, the Hill Lot, and a covered parking lot. The City currently owns these properties and is seeking a talented developer to implement a concept that will revitalize that area of downtown, build quality housing, preserve parking, and create synergy with other planned City projects, most notably the Meeker Festival Street Project.
The City is seeking an experienced and creative development team to build a combination of housing and commercial space that could exist on this parcel. Development teams, who are interested in submitting their qualifications and a high-level proposal for the Cornforth-Campbell properties should download the Request for Proposals here. Submittals are due on March 9, 2023, at 4 pm. A Site Tour and open house will be held on Thursday, February 2, 2023, at 1:30 pm at the site (115 2nd St SE in Puyallup). Developers, who are interested in submitting a proposal, are encouraged to attend this Site Tour. Attendance at the Site Tour is optional and not a requirement of RFP submission.
Learn more about this project on our website page here.