A Clover Park School District story.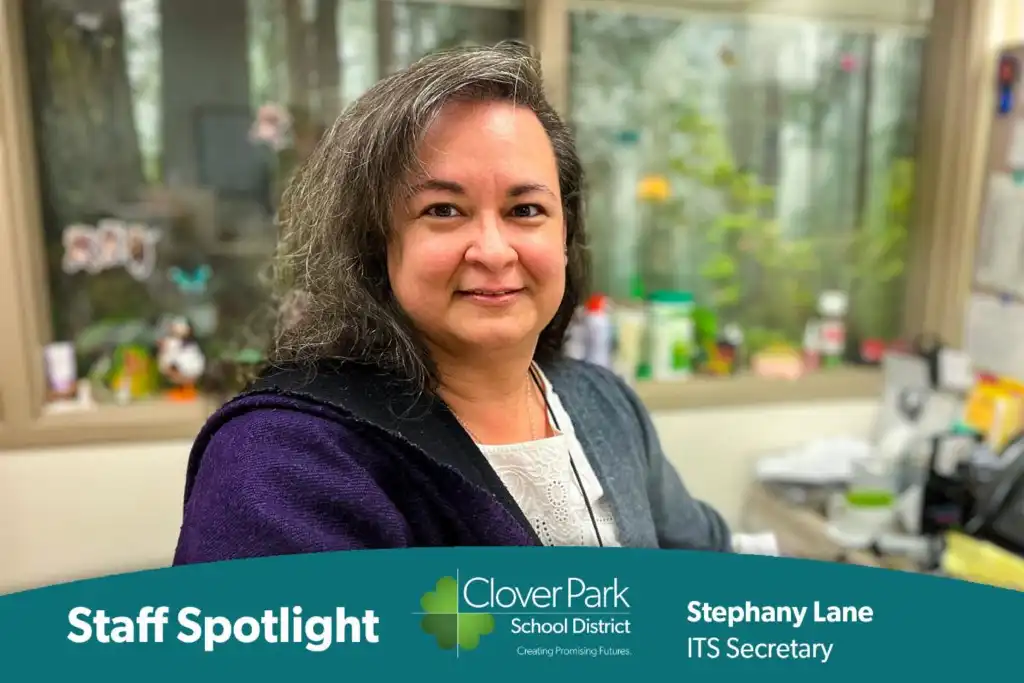 Our Clover Park School District Staff Spotlight this week features Information Technology Services (ITS) Secretary Stephany Lane.
After a tour in the military, Stephany attended Pierce College and joined CPSD in 2014 as an ITS graphic design intern before earning a full-time position working on the district website. "I got to do some really fun and interesting things like making little icons and the central dropdown menu," she said.
She later moved into her current role as head secretary for the ITS department.
Stephany grew up in an artistic household where she made crafts with her family, and after leaving the army she began working in tech doing hardware repair. Working in ITS was a great way for her to combine all her skillsets such as focus, patience and creativity. "Technology involves a lot of small important specifics and details such as settings, compatibility, hardware or software requirements, Ram, and data crunching," she said. "Like art, it requires detailed work that I enjoy."
Stephany's favorite part of working in the ITS department is seeing the dedication of her coworkers in action. "I'm amazed every summer because the technicians are out there resetting every computer at every school," she said. "That's hundreds of computers and that is crucial to the function of our district."
In her spare time, Stephany enjoys expressing her artistry through wood burning. "I've been doing wood burning for about 16 or 17 years now and have made quite a reputation for myself in that community," she said. Each year for the past 13 years, she has volunteered at the Puyallup Fair Hobby Hall giving wood burning demonstrations.