Submitted by Classy Chassis.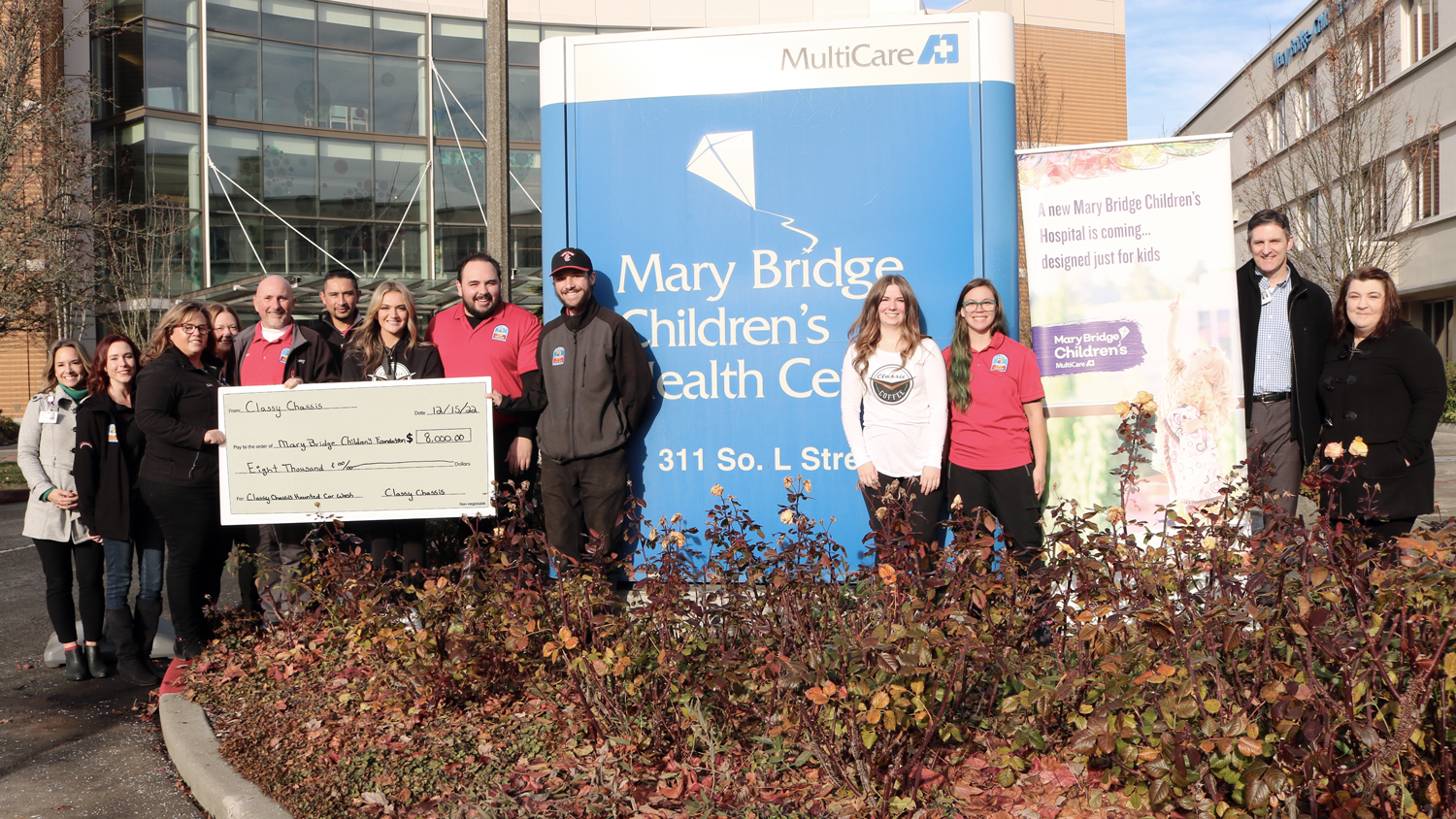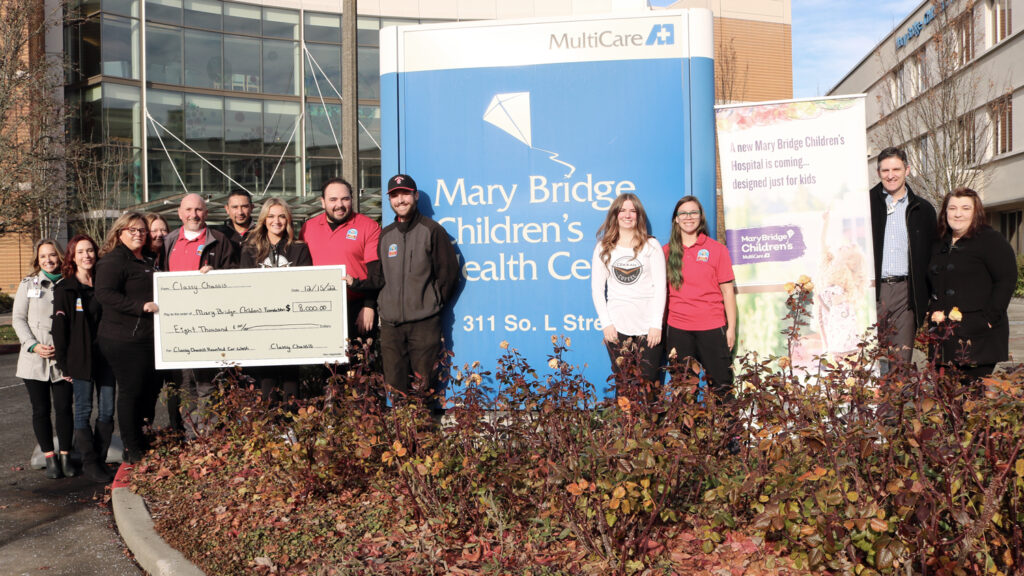 Lakewood – Last month brought a heartening moment when Classy Chassis and Classic Coffee staff met with the Mary Bridge team to present them with an $8,000 donation, all raised by the 2022 Haunted Car Wash event. 
When Corey Campbell and his team originally decided to bring back the legendary Haunted Car Wash again after almost 20 years, they had no idea how positively the community would react. This "comeback" event in 2020 was largely motivated by providing a clean and safe way to enjoy Halloween – with a focus on raising funds for Mary Bridge Children's Foundation. Due to the continued success, Classy Chassis has done the Haunted Car Wash three Halloween seasons in a row now – each event raising around 60% more for Mary Bridge than the previous year's event!
They contribute the success to the high level of community participation, plus are thankful for the local businesses who donated and/or supported the event, including Dillanos Coffee Roasters, Double R Farms, Pacific Stage, and Puget Sound Traffic Control. Classy Chassis values their partnership with Mary Bridge, and plans to continue the tradition of the Haunted Car Wash and raising funds for this important foundation in the community.
To learn more about Classy Chassis Car Washes, visit ClassyChassis.com.