A Clover Park School District story.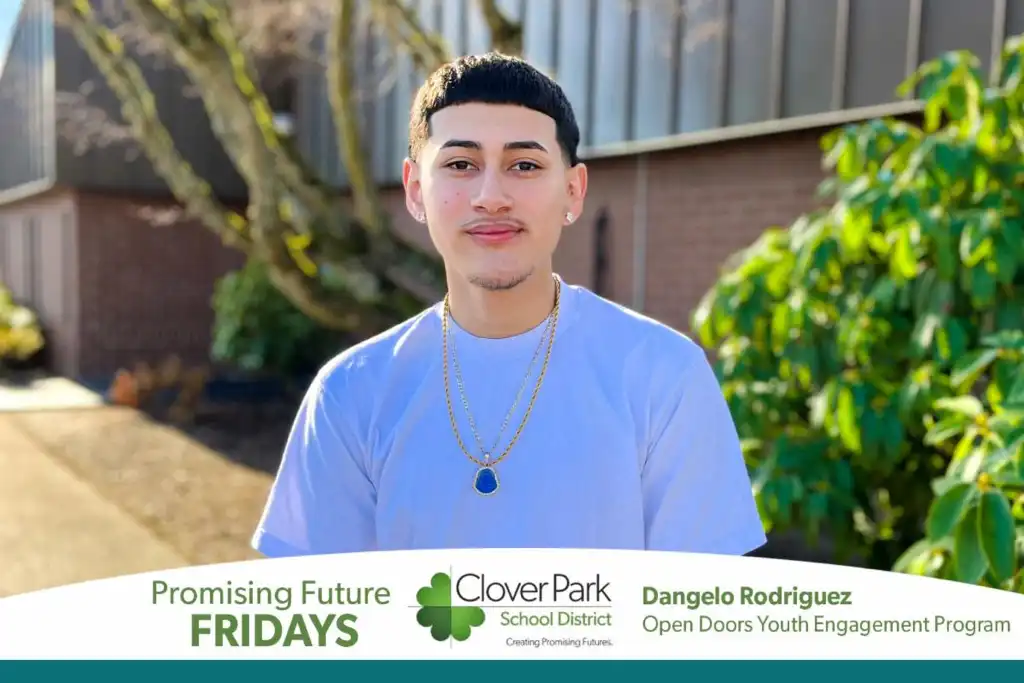 Our Promising Futures featured student this week is Open Doors Youth Engagement Program senior Dangelo Rodriguez.
Dangelo moved from Long Beach, Cali., to Lakewood last year and joined Open Doors to make a positive shift in his life. "This was a great way to get more credits in a shorter amount of time," he said. "At a high school, it would take me two years to graduate, but I want to reach my new goals as fast as I can."
Dangelo wasn't joking about his determination. The Open Doors staff has excitedly watched as he completed two years' worth of credits in just four months with flying colors. "I spent eight hours a day doing homework, nonstop," he said. "I really enjoyed history, English and writing. Now I just need to complete a math class, and I'm on track to graduate in June."
Now that graduation is in reach, Dangelo is certain that Open Doors was the perfect program for him. The flexibility allowed him to tackle the courses he needed at his own pace. "I now feel like if I really want something, I can do it," he said. "My sister has also enrolled in the program, and I've reached out to my friends too."
After graduating in June, Dangelo plans to attend community college before enlisting in the Army. "I can put in the work when I focus on something, but I need the structure to stay consistent, so I think this will be a great fit," he said.