A Clover Park School District story.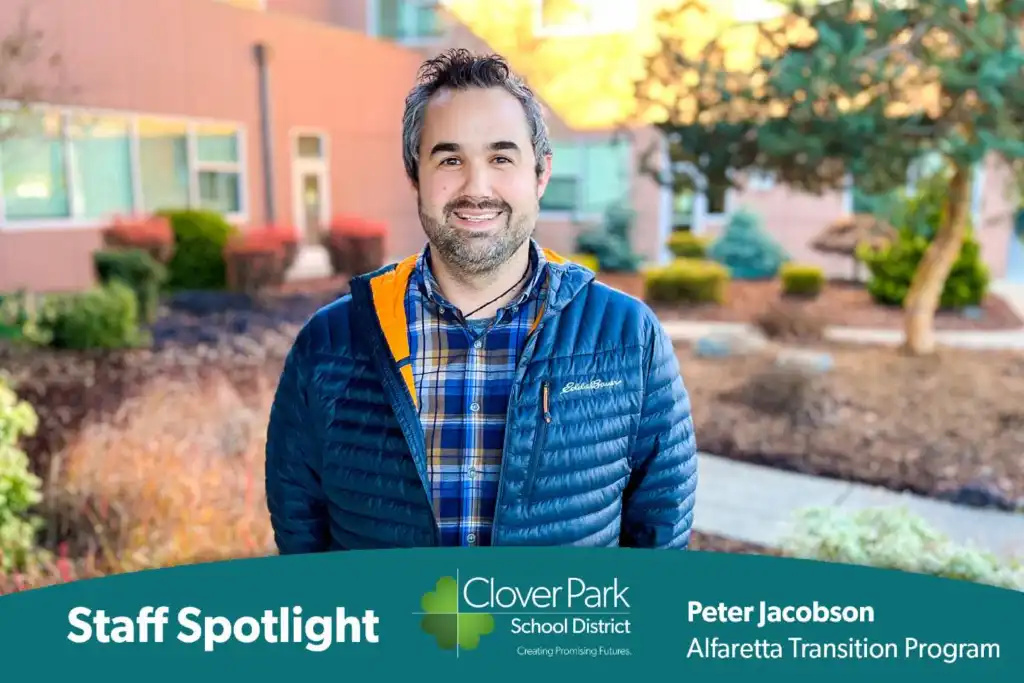 Our Clover Park School District Staff Spotlight this week features Alfaretta Transition Program special education teacher Peter Jacobson.
Peter has taught in CPSD for 13 years and has worked at the Alfaretta Transition Program for the last four. "I worked in middle school at Woodbrook, in life skills and functional transition at Lakes High School, and when this position opened up, I jumped at the chance to apply," he said.
Before coming to CPSD, Peter had experience working in environmental education, AmeriCorps and mental health. He eventually realized special education combined all his skills and experiences together. "I really feel like this is what I should be doing," he said.
When Peter joined, Alfaretta was undergoing a transition of its own as it became a community-based vocational program. "The participants are out in the community five days a week, at job sites, learning job skills and gaining the tools they need to be successful," he said. "We also connect them with all the outside resources that families will need when participants are out of the school district."

Over the years, Peter has watched students grow, and seeing them move on is the most rewarding part of the job. "I have two participants that will be graduating this year who I taught in middle school, and that's such a great thing to be able to see," he said. "I can't wait to connect with them after graduation and see all the amazing stuff they do."