Submitted by Madonna Boclair Hanna.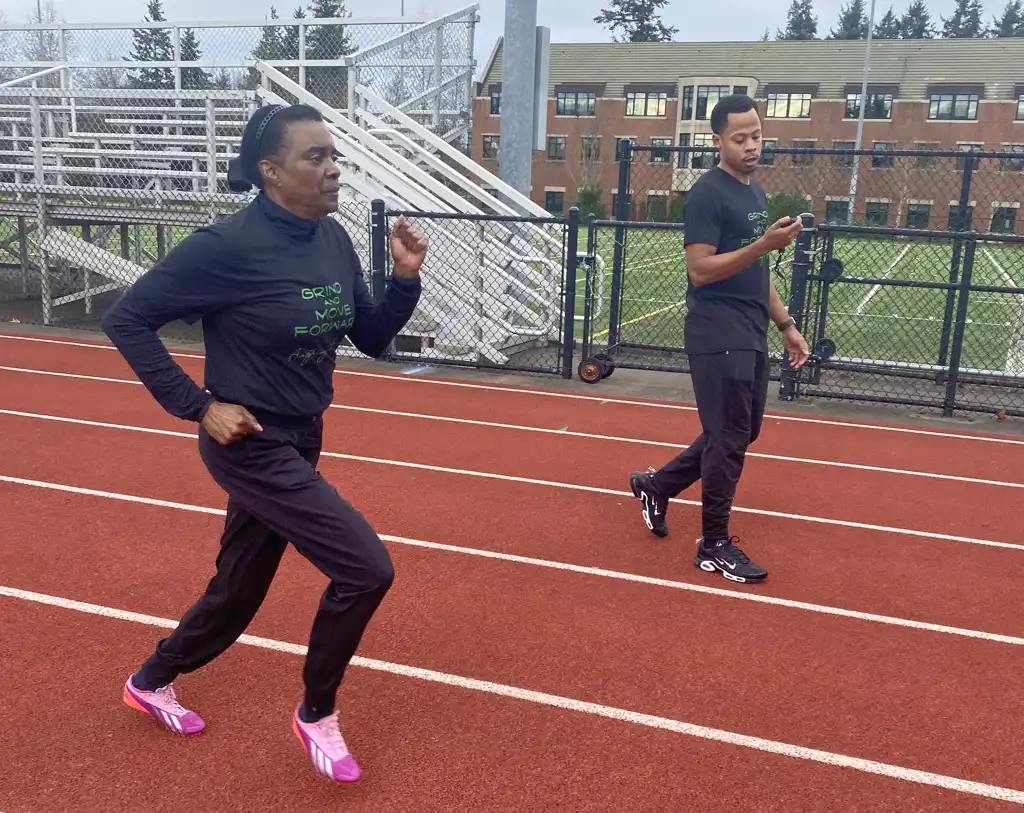 Anything is possible when you are a late-in-life amateur competitive sprinter. Just ask Madonna Hanna, 69. While searching online for an inspirational story to share with TODAY SHOW viewers, Gentrix Shanga producer, came across an article Madonna wrote for an AARP online publication the ETHEL, entitled, "How I Became A Track Star in My 60's."
Shanga set-up a phone call to personally chat with Hanna and planned for an interview which took place in Tacoma the first week of January. Hanna was thrilled beyond belief and honored to be interviewed at three locations- her home, the University of Puget Sound track, and the University YMCA, demonstrating her strength and weight training at the local YMCA.
Hanna's segment is scheduled to air Monday, January 16 at 9:20 am across all time zones. Hanna's interview will also be posted on the Today Show website and Twitter.