Submitted by DuPont Historical Society.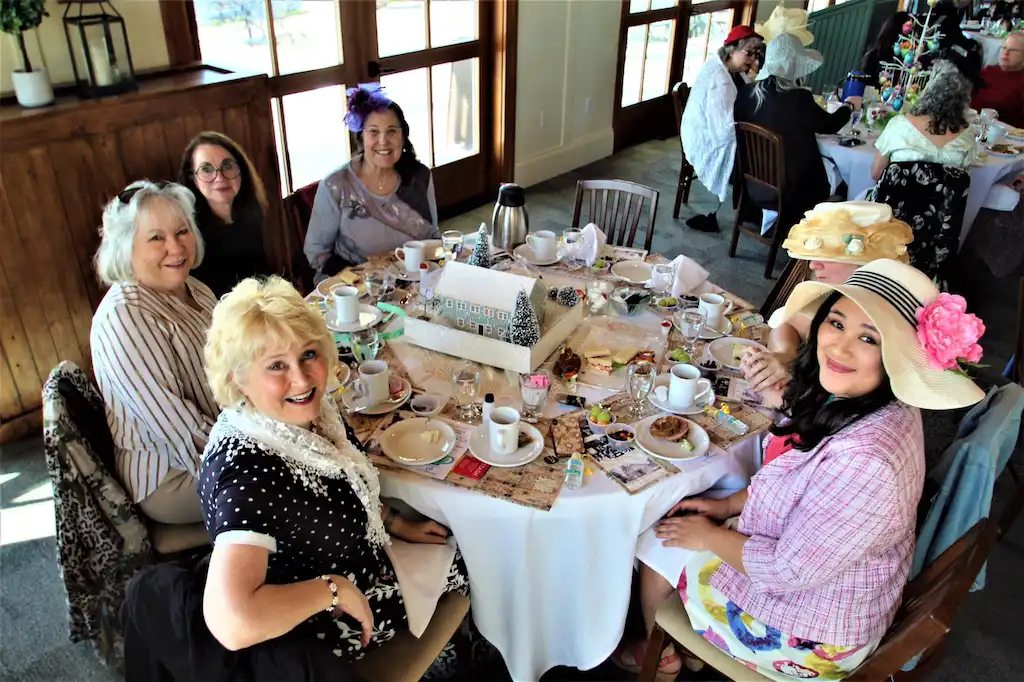 DuPont Historical Society's Annual Cherry Blossom Tea fundraiser will be held at 2:00 pm on Saturday, February 25 at the Home Course in DuPont.
This year's program features "Gardening through the Years" with award-winning garden designer and author Sue Goetz. We'll take a fun look at the evolution of gardens and the people who grow them. We'll look at crazy trends that have come and gone and the latest hot topics for 2023 and more!
Sue has won gold medals for her design work at numerous trade and garden shows, as well as awards and recognition in gardening magazines including Sunset Magazine. Sue has also written several books on her passion for herb gardens, which include The Complete Container Herb Gardening and A Taste for Herbs.
The Cherry Blossom Tea is a tradition of many decades in DuPont, made possible by the generosity of corporate sponsor CalPortland and sponsors Tin Hut BBQ and Davis Global Investments, LLC. Additional sponsorship opportunities are available. The fundraiser supports the DuPont Historical Museum.
The afternoon also features delectable light fare and a fun raffle of local favorites. Advance tickets are required, $30 per person or $224 per table of 8. Tickets can be ordered by calling (253) 459-4339 or emailing the museum at duponthistoricalmuseum@gmail.com. Ages 8 and up, please. Vintage attire is encouraged!