West Pierce Fire & Rescue announcement.
In 2022, West Pierce Fire & Rescue (WPFR) responded to 17,751 calls for service, which is an average of 48 calls per day. These 9-1-1 calls include a myriad of incidents, including fires, rescues, emergency medical aid, hazardous materials, service and more.
Approximately 80% of the total calls were for medical aid and nearly half of them resulted in transports to the hospital. Medical aid calls can include minor medical emergencies, CPR, vehicle collisions, falls and much more.
Fires and hazard calls (which include fire, rescue, explosion and hazardous materials responses) account for 2,171 incidents in 2022. While this may seem like a smaller number in comparison to the total call volume, these are high-risk incidents that take many resources to keep firefighters and the community safe. This means WPFR is dispatched to an average of six fire and hazard calls per day.
WPFR serves the communities of Lakewood, University Place and Steilacoom out of six stations located throughout the fire district. These stations are staffed 24 hours a day, 365 days per year.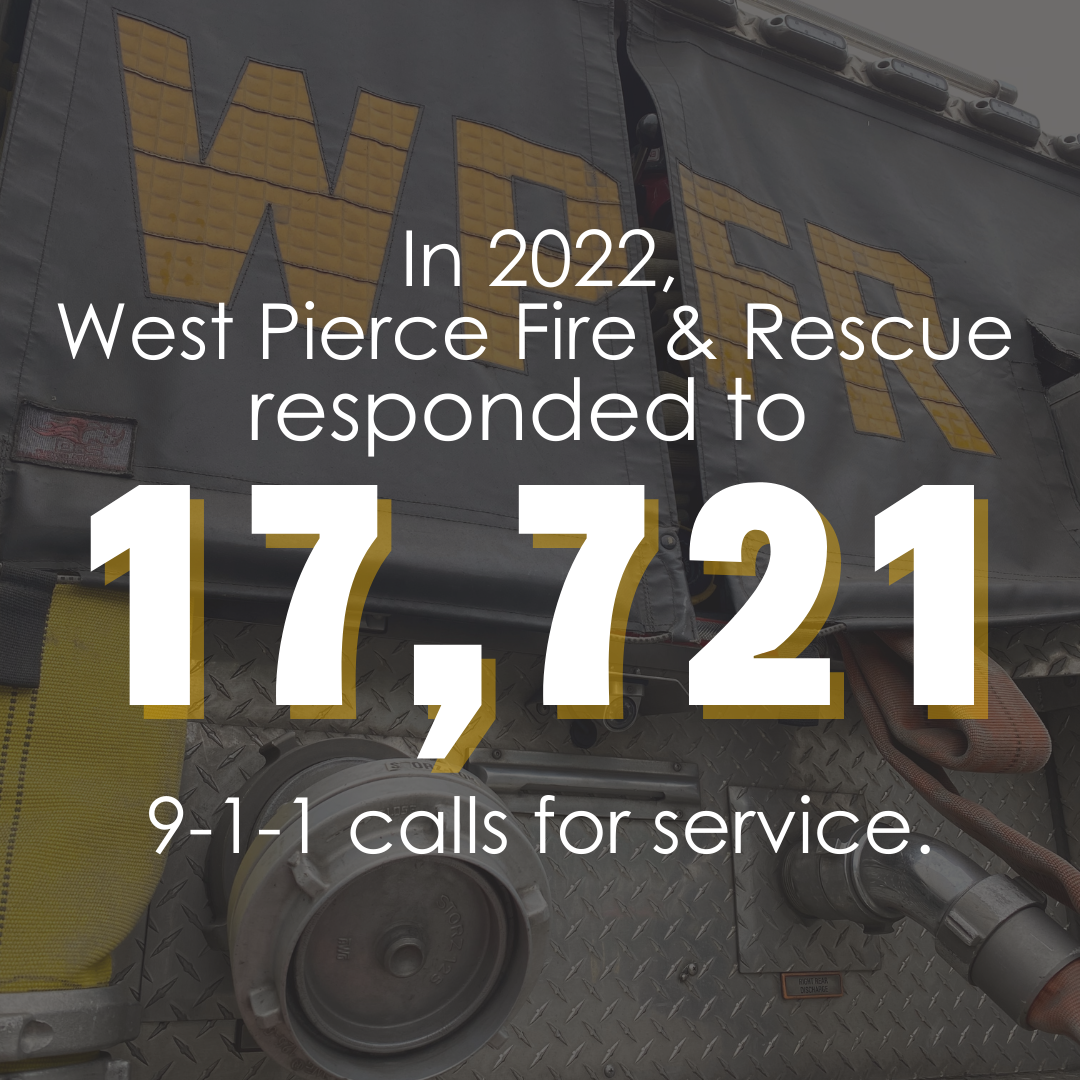 The post Annual Call Volume for West Pierce Fire & Rescue appeared first on West Pierce Fire & Rescue.