Tacoma Community College announcement.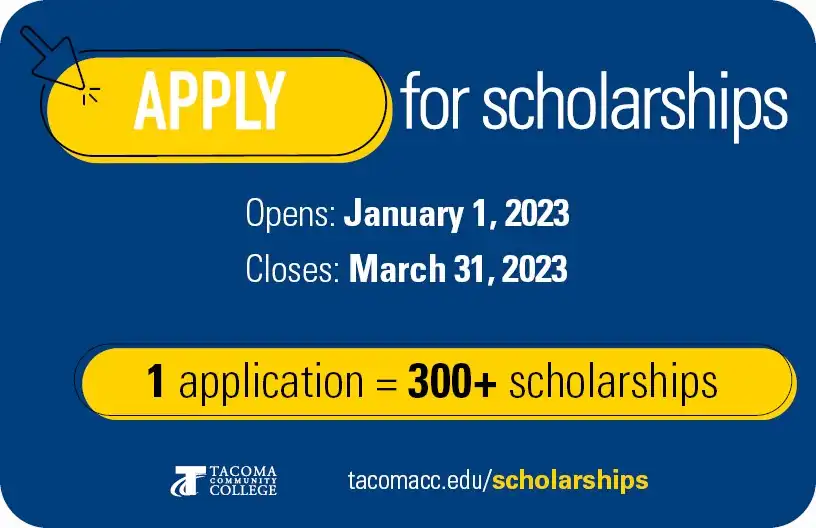 Students who plan to attend Tacoma Community College during the 2023-24 academic year, including current high school seniors, are invited to complete an application for TCC Foundation scholarships. Students only need to complete one application, but the application process puts students into consideration for all TCC Foundation scholarships for which they qualify. Apply at tacomacc.edu/scholarships through March 31, 2023.
TCC is hosting a series of online and in-person workshops to help students complete their scholarship applications. In-person workshops will be held in the Building 8 Computer Lab. The first workshop will be held online starting at 1 p.m. Jan. 9. Find workshops here.
Every year the TCC Foundation distributes more than $450,000 in scholarships to TCC students. Unlike loans, scholarships don't need to be paid back. We encourage students who plan to attend TCC next year to apply.