Metro Parks Tacoma announcement.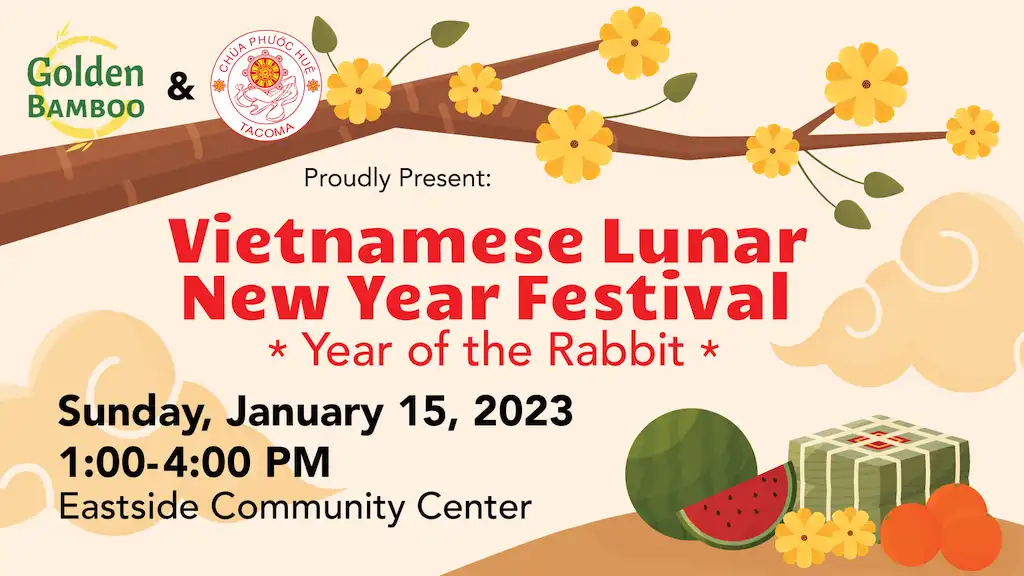 Celebrate with us on January 15 (1-4 pm) at the Eastside Community Center. The whole community is invited to take part in this special celebration, hosted by our partners at Chùa Phước Huệ Buddhist Temple, the Vietnamese American Community Association, and Golden Bamboo.
Learn more at the Metro Parks website.