Metro Parks Tacoma announcement.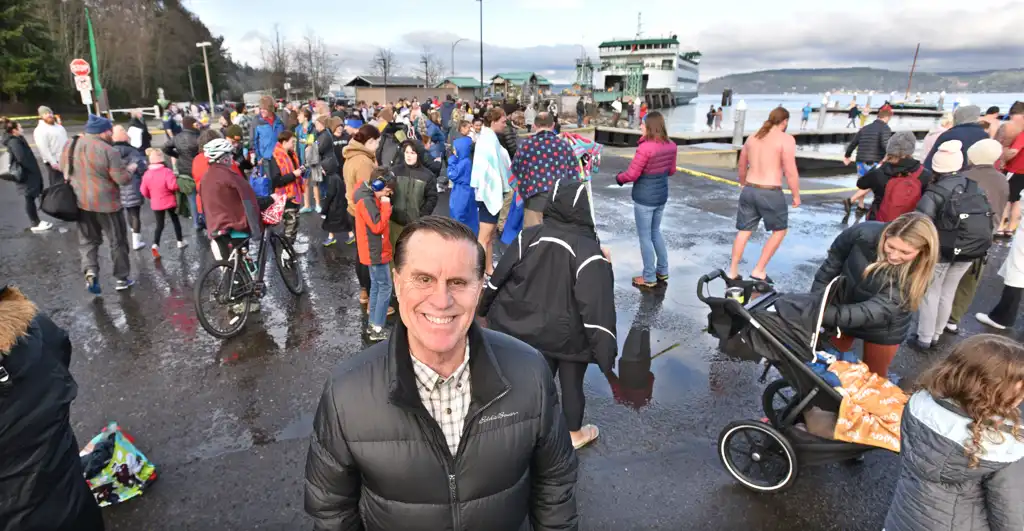 Tacoma, WA: If you've ever visited the Point Defiance Marina, chances are you've had the pleasure of chatting with Marina Supervisor Art Tachell. Known for his witty and charming personality, Tachell is quick to share a fun and insightful story about the Puget Sound region, water safety, and the best fishing techniques. 
Now, after 48 years of keeping Tacomans safe on the water, Tachell is retiring from Metro Parks.
In 1974, Tachell graduated from high school, joined Metro Parks as a part-time employee, and by May 1975 became part of the Marina's full-time staff. Tachell oversaw facility safety, maintenance, hiring staff, training, accounting, scheduling, operations, and working with public and private agencies and organizations.
"My father worked as the manager of the old Boathouse Grill," remembers Tachell. "He suggested I apply for a job at the Marina. I will miss the challenge of working here, the thousands of customers, and working with park staff during everchanging conditions."
"I'd be willing to bet that throughout his long and storied career at Metro Parks, Art has probably offered more interactions with community members than anyone in our District's history," states Joe Brady, deputy director of regional parks and attractions. "Art's passion for Puget Sound has been shared with countless people, helping our community understand and safely experience these waters. Art will be sorely missed, and his leadership at the Point Defiance Marina will not be forgotten. I wish Art well, and I hope he can find time to show me how to finally catch some salmon!"
Tachell has seen two major fires at the Marina and was integral in their recovery. He was involved in the new Marina rebuild and has helped with the repairs after many destructive storms. Tachell also oversaw the Les Davis Pier concessions and operations for a few years.
"When I was 18, there was a report of a fire in the old aquarium building," remembers Tachell. "I grabbed a five-gallon bucket of water to put it out. I could see a faint glow through a glass window in a door. I kicked the door in, not knowing the room was filled with smoke. I ran inside and threw the water towards the flames. I got out with lungs full of smoke, then went back in with a fire extinguisher. The extinguisher didn't work and once again, smoke filled my lungs. The old aquarium building was destroyed."
When Tachell isn't busy fishing, he serves as a volunteer advisor with the Washington State Department of Fish and Wildlife, the Northwest Salmon Research, Gig Harbor Chapter of Puget Sound Anglers, Coastal Conservation Association of Washington, and Fish Northwest.
In his retirement, Tachell plans to stay active in fisheries issues on behalf of the recreational fishing community and spending time with his grandchildren.