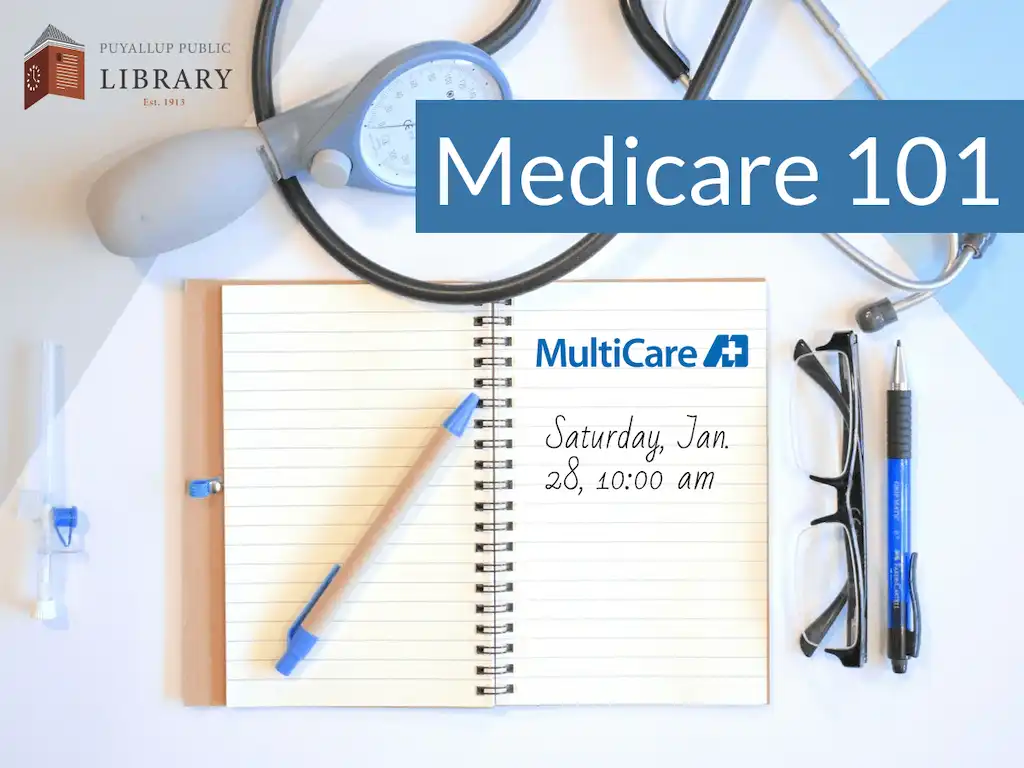 City of Puyallup announcement.
Join us on January 28 at 10 am for Medicare 101. Learn about all the parts of Medicare, programs that may help you save money, and how to avoid becoming a Medicare fraud victim. Presented by MultiCare.
The Puyallup Public Library is located at 324 S. Meridian.