A Clover Park School District story.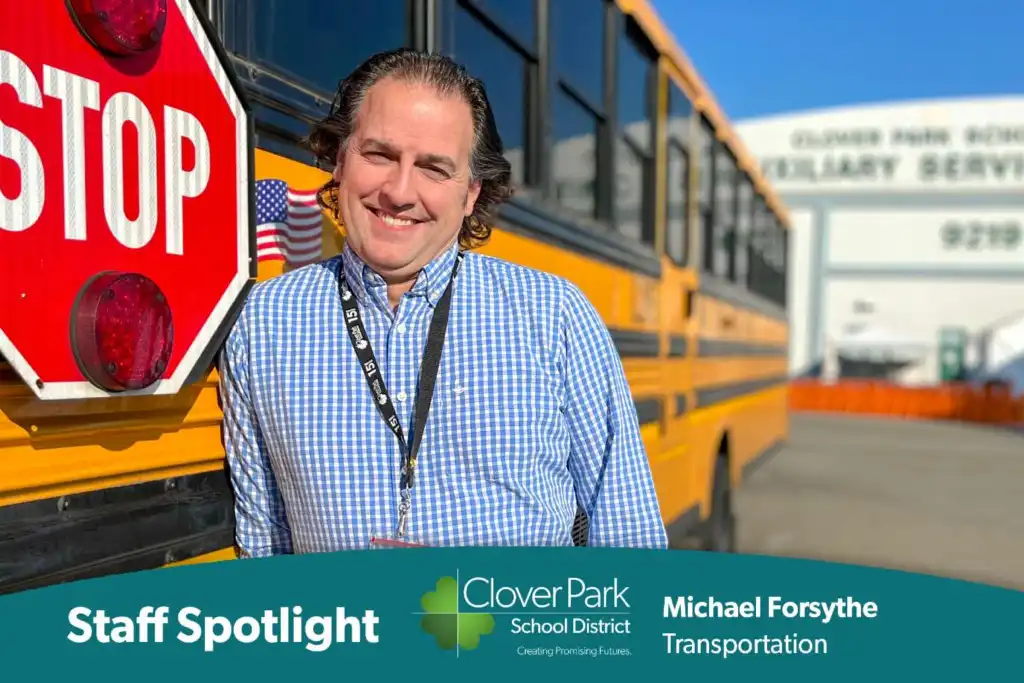 It is National School Bus Safety Week, and our CPSD Staff Spotlight features the transportation department Planning and Routing Specialist Michael Forsythe.
Michael has been in his position for 15 years. Before joining the district, he drove city transit buses while attending college and found a love for the transportation industry. "It's been great to drive the bus when I can these days and remember how important our field is because we're that first welcoming 'hello' in the morning and that last, 'have a great day!' for these students," he said.
To work in transportation, Michael has realized that adaptability and flexibility are key. As a routing specialist, he must be prepared to adapt to changing circumstances whenever needed. "I know the city really well, so I can make adjustments on the fly, and by staying up to date on the newest technology I've helped make our department really efficient," he said.
Michael's proudest memory of his time working in the district was during the first stages of school closures in 2020. He and his team went above and beyond by quickly developing a system to deliver school meals and keep both the transportation and student nutrition departments running smoothly. "It was a fast-paced time, and we didn't drop the ball because I work with a dynamic team that has a lot of strengths and abilities," he said. "We run a great operation."