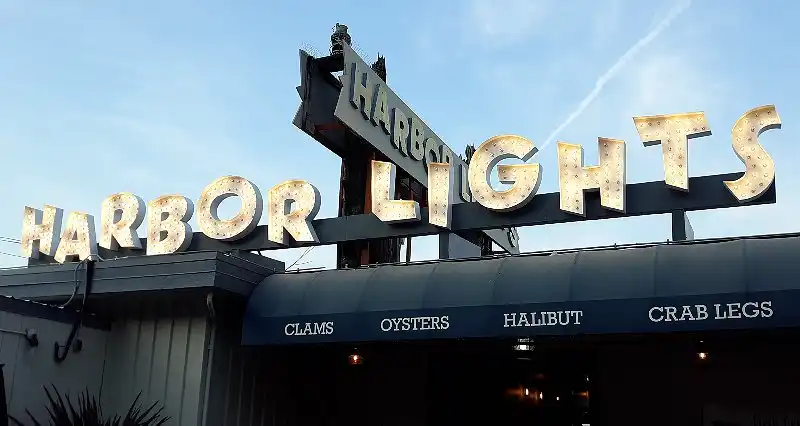 We hadn't dined at Harbor Lights in years. Peg met P.E.O. sisters for their monthly birthday lunch few couple of weeks ago and brought home a piece of her excellent trout. X When she came home and raved about the food. We both love good seafood, and rarely see trout being served any more. Besides, we love Ruston Way – the walks, the views and the restaurants.
We didn't have reservations, but were welcomed in and given a nice view table. I took a seat to watch and admire Peggy, while she enjoyed the view of Vashon Island, Brown's Point, the waterway to Seattle and the port's forest of multicolored cranes, as well as the afternoon waves lapping at the rocky shore. We also enjoyed the afternoon traffic and the Burlington Northern Railroad cars featuring two containers for each flatcar that went by.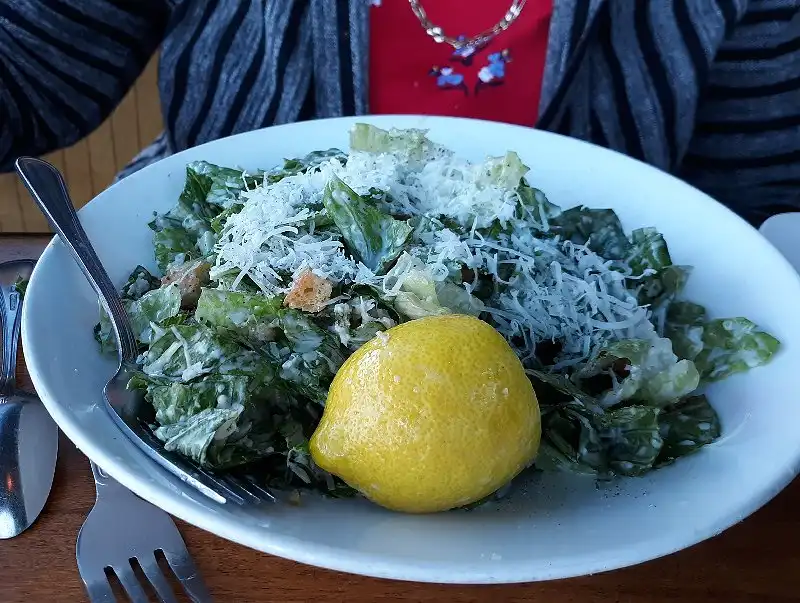 Both Peg and I ordered the trout. Harbor Lights had an afternoon sales promotion, which we couldn't turn down. We shared a soup, and a salad. The soup was only okay, but Nancy, our waitress offered other alternatives. We weren't worried about getting enough to eat and sometimes I just like to sample. Nancy made sure our first dinner there in some time was a happy experience. Peg's Caesar salad was more than she could eat . . . but not more than I could.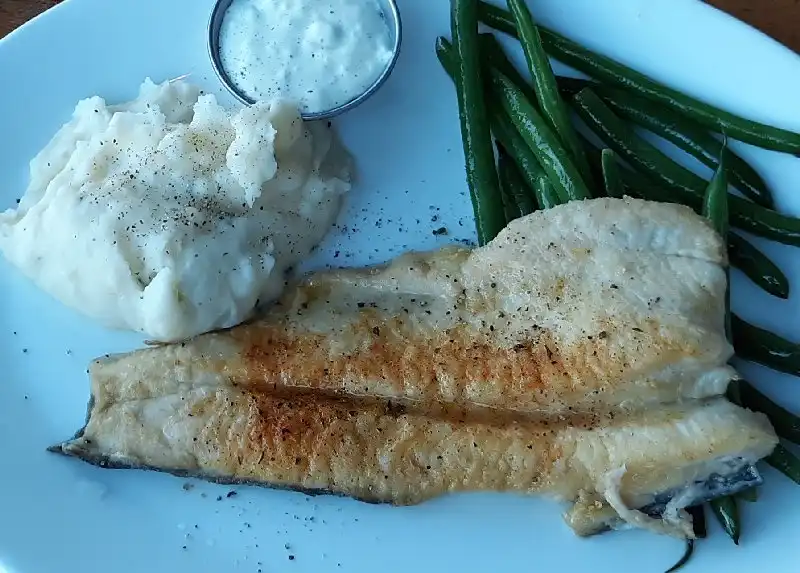 The trout dinner had been calling us for days. I tried the blackened trout and Peg had the simpler fried trout. We shared of course. The tartar sauce had just the right amount of tang. The green beans that came with the meal were cooked perfectly. I could have eaten them daily. We were also served mashed potatoes. When Nancy saw that we hadn't touched the mashed potatoes, she offered fries. Peg had perfectly cooked hashbrowns when she dined with friends earlier. Next time I will order them . . . Peg, too is my guess. We thanked Nancy, but opted out of the French fries. Peg tried the blackened trout (a little more seasoning), but it tasted the same to me.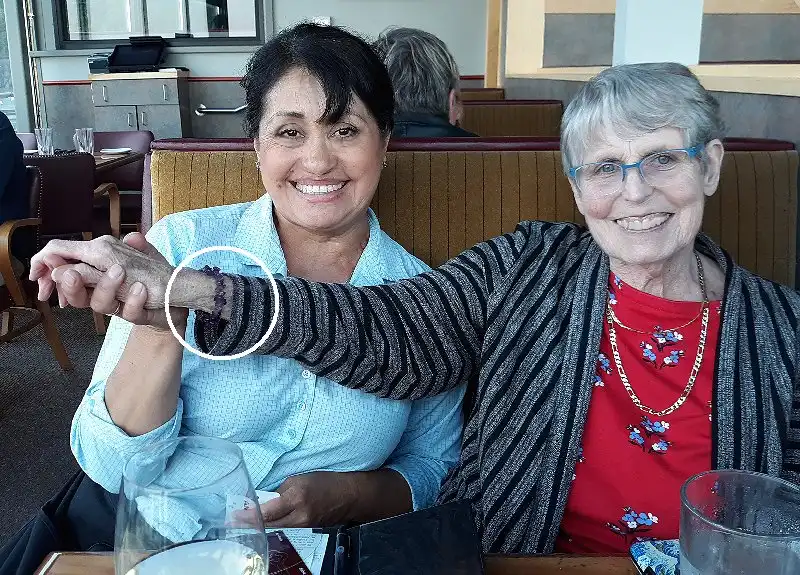 Nancy waited on another couple just across the aisle from us. The man gave an amethyst bracelet to Nancy, who slipped it on Peg's wrist. It was a nice gesture from the couple and an even nicer gesture from Nancy. Peg loves amethyst.
For dessert we had a Peach Slump with ice cream. Well, actually, that's what Peg ordered; Peg rated it "Yummers!". I tried a different dessert. It was good, but it came in second to the slump. Not to have people rave at their food must be a sin in Nancy's eyes. She sent us home with a yummy crème Brulé!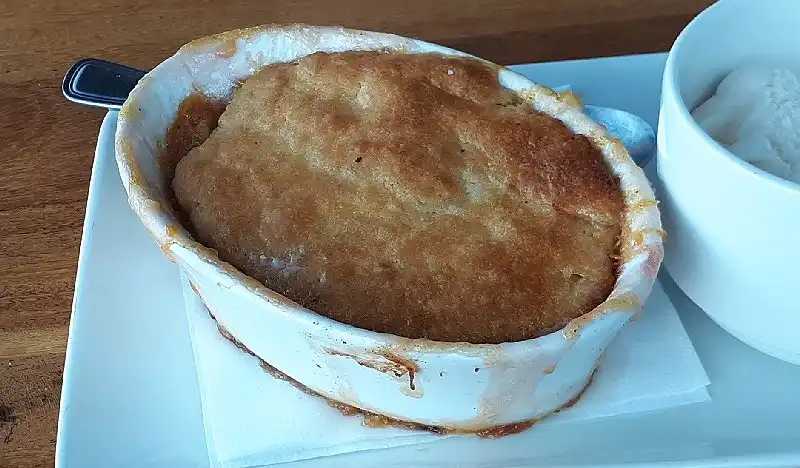 Nancy is the kind of waitress you always hope to find. She wanted to make sure we enjoyed everything at Harbor Lights . . . and we did. Great service, great view, friendly service, and excellent food . . . what's not to like?