Pierce County Sheriff's Department story.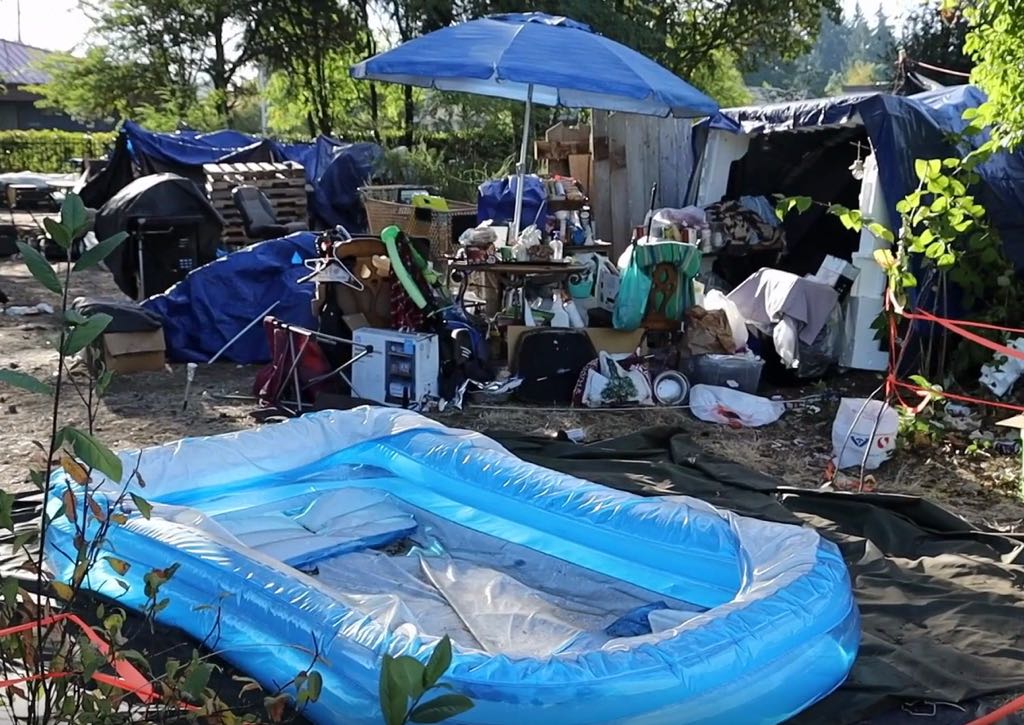 Last Wednesday, our deputies led a joint operation to clear out a large, illegal encampment on private property on 149th St S, between Pacific Ave S and C St S, in Parkland. This encampment has been the source of frequent calls for service, including shootings, assaults, stolen vehicles and overdoses. Members of the encampment are also responsible for many thefts from nearby businesses and residences.
Deputies contacted 60 individuals at this site, which is the most they've contacted at a single encampment since they started keeping records in 2018. Eight had arrest warrants and were transported to jail to be booked on their warrants. Two were experiencing medical emergencies and were transported to the hospital. Everyone at the encampment was issued a trespass notification and was instructed to pack their belongings and leave the property. A social services team was on site with our deputies and offered everyone access to drug treatment services and housing assistance.
Deputies returned on Thursday to make sure the property was vacant. They also did a walk-through with the property owner and a contractor to assess the cleanup needs.
On Friday, the contractor worked diligently to remove all garbage from the property, including junk vehicles, travel trailers and human waste. By the end of the day, the property had been restored to its clean, natural state.
We are working with the property owner on ideas to secure the property and keep trespassers out.
We want to thank everyone who helped make this operation possible, including: our patrol deputies and former community liaison deputies, PCSD Special Investigations Unit, co-responders, Animal Control, Department of Corrections, Puget Sound Auto Theft Task Force, and the Greater Lakes PATH team.
Check out the video, which shows what the property looked like when our deputies arrived on Wednesday morning. Keep watching until the end to see what it looked like when contractors left Friday evening.