A Clover Park School District story.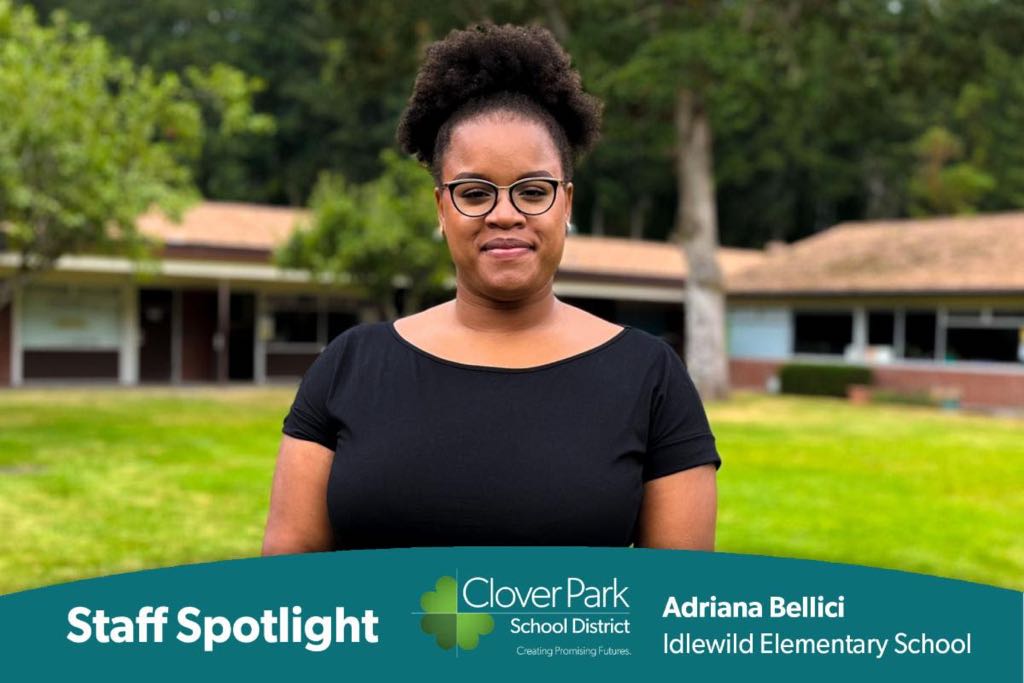 Our first Staff Spotlight of the year features Idlewild Elementary school fifth grade teacher Adriana Bellici.
Adriana has been with the district for eight years and is beginning her second year at Idlewild. After enjoying her time at Oakbrook Elementary School, Adriana wanted to challenge herself as an educator and expand her experience by serving a different group of students. "That's why I value education, because it empowers people while encouraging us to always be open-minded and continue to grow," she said.
Adriana has taught both fourth and fifth grade in the past but has decided fifth grade is by far her favorite. "I like that the kids are developing their own personalities and this is a year where I can support them as they become more independent," she said. "These fifth graders will have to be more responsible for their education next year, so I want to instill the importance of setting your own goals and valuing your dedication to learn."
One of the aspects of Idlewild's curriculum that Adrianna enjoys is the opportunity to teach International Baccalaureate. "Instead of compartmentalizing topics by subject, I can encompass so many different content areas by combining writing and reading or social studies and STEM, which is more of a reflection of the real world," she said.
As she continues to grow as an educator, Adriana finds that she relates well to students who have faced hardships and lacked support in their past, which helps her connect with all students in her classroom. "This not only helps me understand students with difficult pasts, but it allows me to support the students who are facing new challenges as they learn and grow every day," she said.