Pacific Lutheran University announcement.
Kate Hall (Class of 2017) remembers the job interview that landed her in a communications role at ESD 113. It was memorable — but not necessarily in a good way.
"I was so nervous," she remembers. "My internet died during the Zoom interview." She was prepared to just chalk it up to experience. But a short time later, she got the call every job seeker hopes for.
"I started on my 24th birthday. It was a great birthday present," Hall says. That was in 2020. She's now a communications specialist at ESD 113, a Washington state agency that helps ensure that students in Grays Harbor, Lewis, Mason, Pacific and Thurston Counties receive an excellent and equitable education.
That birthday gift, Hall says, is the gift that keeps on giving. She feels privileged to work with a talented team of communicators.
"I have loved watching the communications team blossom and grow," she says. She's had a variety of roles supporting internal and external communications needs, including web design, graphic design, social media and web and document accessibility projects.
Most recently, she has worked as a communications specialist supporting a U.S. Department of Education-funded network of educational service districts in Alaska, Oregon and Washington. The network goal is to improve student achievement, and much of its work centers on ensuring equity for Native American and Alaska Native students in the three states.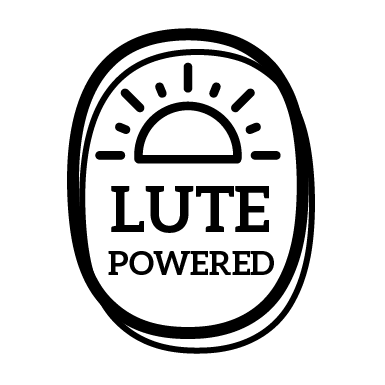 "The educational status quo isn't serving our indigenous students," Hall says. "We're looking at how we can better serve them."
Her work allows her to center many of the concepts she learned at PLU. "The programs, students and staff on campus put an emphasis on service and care," she says. "That's what drew me to PLU, what kept met at PLU and what has sustained me." At PLU, she majored in both communications and Hispanic studies. "I took my first Spanish language class in 10th grade, and I fell in love with the language from the start," she says.
Following graduation from PLU, she earned a master's degree in translation from Kent State University in Ohio, and subsequently returned to PLU's Hispanic studies program as a lecturer for a J-term class and a spring semester. She also taught Spanish as a substitute teacher at Stahl Junior High in Puyallup, WA. Hall credits the connections she made at PLU for helping her land a number of jobs. She learned about the opening at ESD 113 after reaching out to a friend, Rhiannon Berg '18, who was working in school communications elsewhere.
Ironically, Hall says she thought she was done with communications as a career, after a series of positions left her burnt out and unfulfilled. But perhaps it was inevitable that Hall, the daughter of a teacher, would wind up putting her communications skills to work in the service of education. She remembers learning at PLU about the concept of vocation.
"That's not a word I had heard or used a lot before attending PLU," she says. "I learned that it is not just a career, but a set of values — things that are intrinsically important to you in the work you do, no matter how that work is funneled."
Lute Powered is a project highlighting PLU alumni at some of the most well-known organizations across the Puget Sound region. Kate Hall '17 is the last of three Lutes being featured from the Capital Region Educational Service District 113. Previous Lute Powered series highlighted PLU alumni at Amazon,  MultiCare Health System, and the City of Tacoma.
Read the rest of the announcement at the PLU website.