Pierce Transit announcement.
This year's Earth Day theme is 'Invest in Our Planet.' Here are three easy ways you can participate all month long: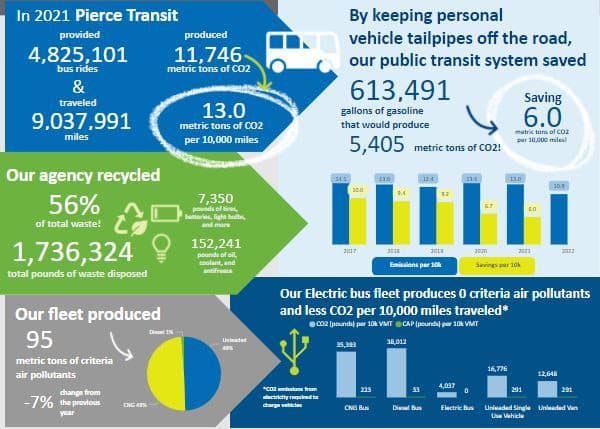 Choose to take public transit. Did you know one bus removes 34 cars from the road?
Join a vanpool. Ride to work with two of your colleagues or learn how to purchase a daily ride as needed. Start saving on gas costs today!
Visiting Point Ruston? Leave your car at home and take the Pierce Transit Runner for just $2 per person. Learn how to request a ride on our site.