A Clover Park School District story.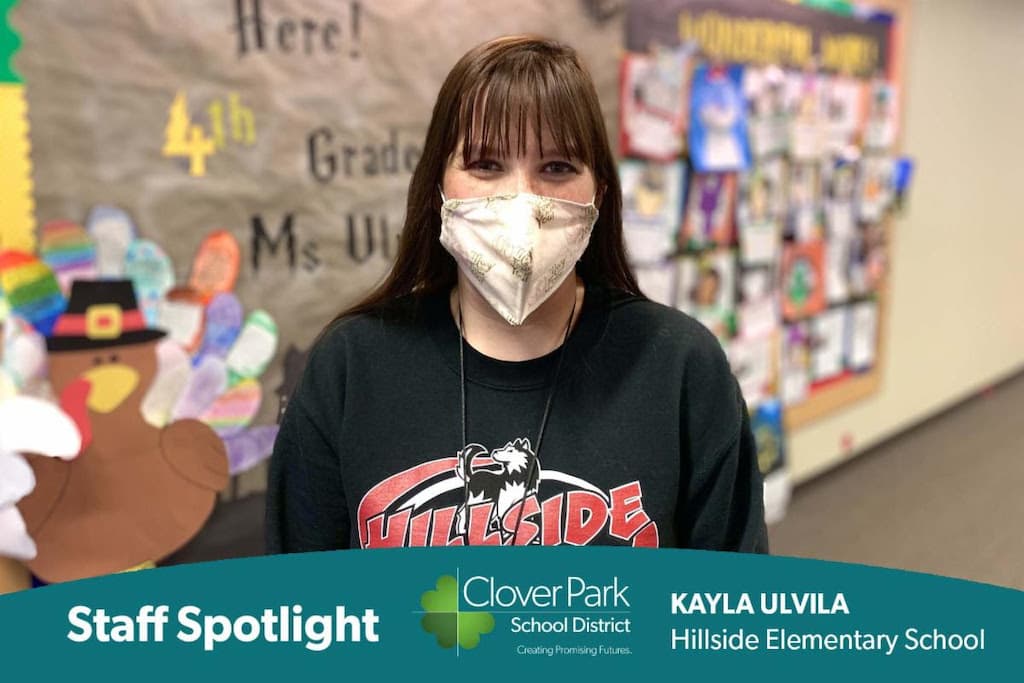 Our CPSD Staff Spotlight this week features Hillside Elementary School fourth grade teacher Kayla Ulvila. This is her fifth year at Hillside and first year teaching fourth grade.
In college, Kayla majored in archeology to see the world. "I wanted to be like Indiana Jones," she said. Her travels led her to an international school in South Korea, where she discovered her passion for teaching.
After returning to the United States, Kayla joined Hillside because she thought her experience in South Korea would be a perfect fit for the diverse military community. "My experience teaching in South Korea has really helped because I'm so used to a multicultural classroom with students from all over the world," she said. "Having all those different experiences makes the class so much more enjoyable."
In the past few years, Kayla realized her greatest strength as an educator is her unwavering optimism, which she tries to instill in her students.
"I always try to help my students look for the positive side of any scenario and I think my optimism has been important for my kids since they've experienced so many changes," she said. When the district shifted to virtual learning, Kayla began a weekly baking class to uplift students and families. It has engaged students for the past two years and continues to grow.