Clover Park School District announcement.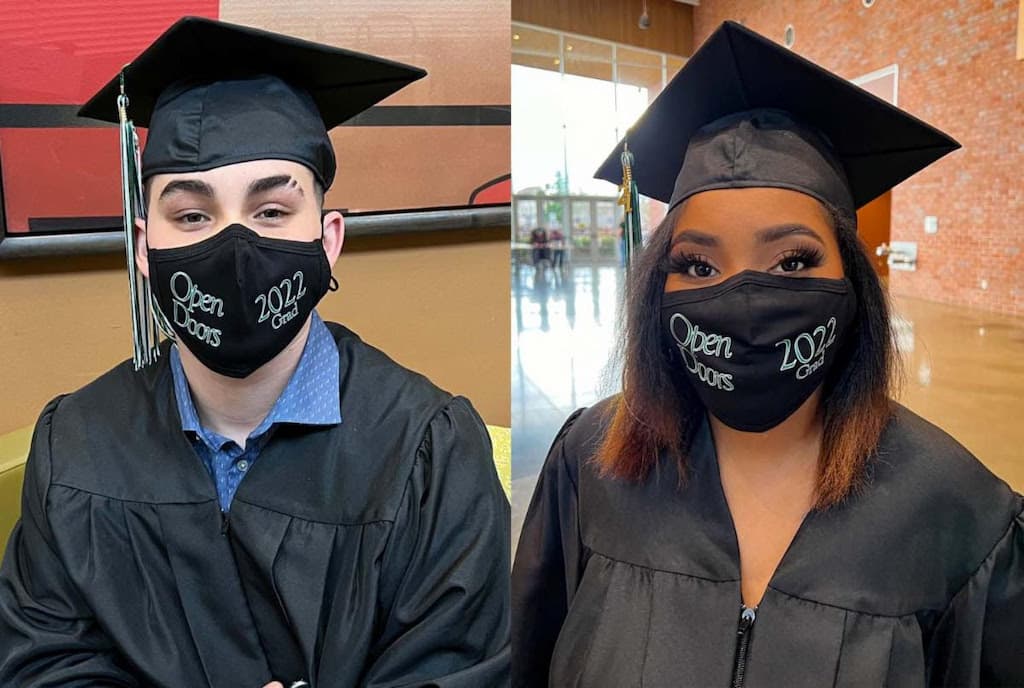 LAKEWOOD, Wash. — Clover Park School District's (CPSD) Open Doors Youth Reengagement Program awarded 47 diplomas at its winter Awarding of Diplomas Ceremony on Jan. 21. Open Doors has awarded 363 total diplomas since the program opened during the 2015-16 school year.
Open Doors is a program for youth, ages 16-21, who face barriers to earning a high school diploma. The program provides flexibility and support to help students reach their graduation goals and earn a high school diploma outside of the traditional school setting.
"Every student who walked across the stage to receive their diploma made it because they did not quit," said Superintendent Ron Banner. "They persevered through a global pandemic, and their journey is just beginning. This is their time and a chance to stand tall, celebrate and be proud of themselves."
The Jan. 21 ceremony featured remarks from Banner, distinguished graduate Timothy Muraya, Open Doors program administrator Venetia Willis-Holbrook and School Board President Alyssa Anderson Pearson.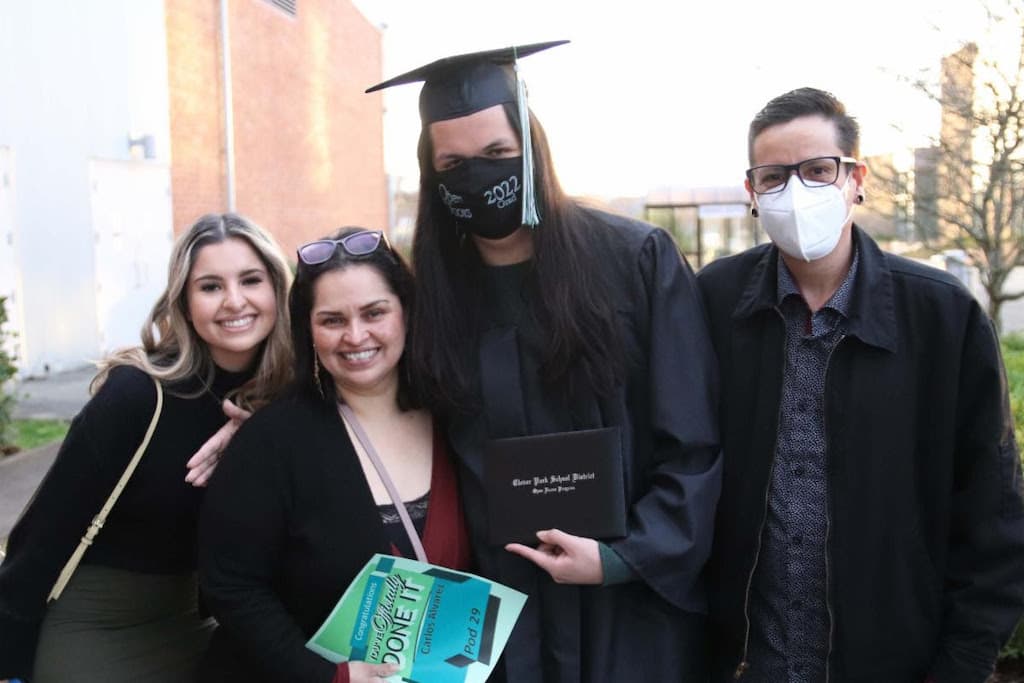 "It's always special to watch our students' hard work payoff when they receive their diplomas," Willis-Holbrook said. "What stands out to me most about this particular class is that they really committed to their futures, listened to that part of themselves that told them not to give up and formed a community to support one another."
Open Doors currently enrolls 202 students working on-site and virtually to earn their high school diplomas.
The next Open Doors Awarding of Diplomas Ceremony will be held Friday, June 10, at the McGavick Conference Center on the Clover Park Technical College campus.