An announcement from Lakewood Playhouse.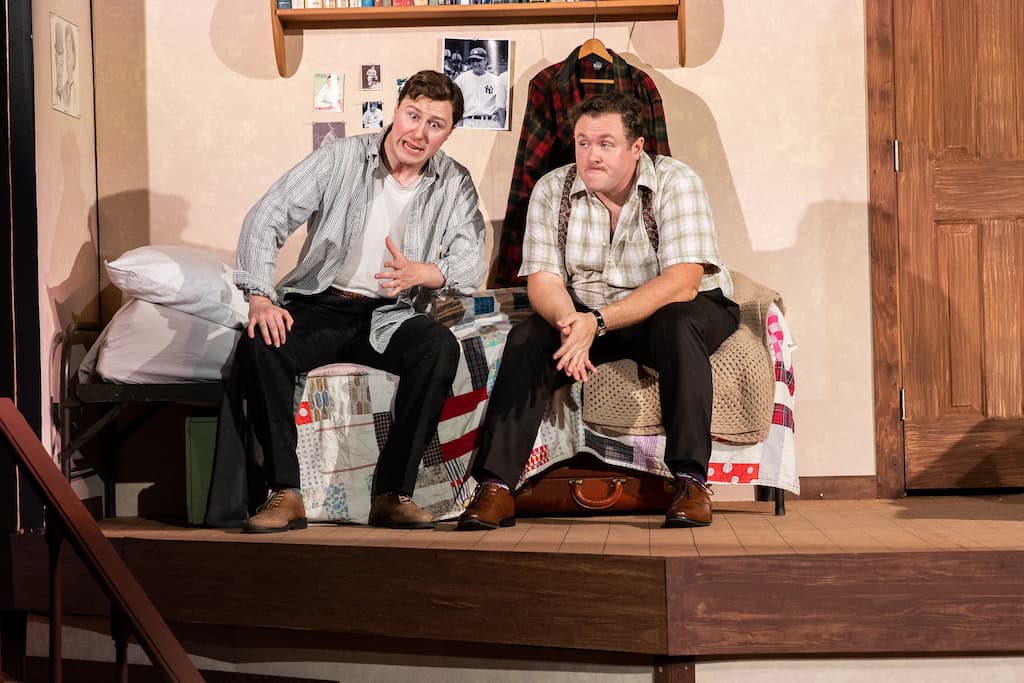 The Lakewood Playhouse, re-opened to public performances, opens its 83rd Season main stage on Sept. 24 with the third installment of Neil Simon's semi-autobiographical trilogy, Broadway Bound. Lakewood Playhouse previously produced the first two installments, Brighton Beach Memoirs in its 80th season, and Biloxi Blues in season 81.
Broadway Bound takes place four years after the end of World War II. Eugene Morris Jerome, and his older brother Stanley, deal with their parents' relationship falling apart as they work together toward being comedy writers for the radio and television. They discover that their father, Jack, has been cheating on their mother, Kate, and they try to find ways for her to cope with the loss when Jack may eventually leave. When Eugene and Stanley find a job where they can write short comedic skits for the radio, they obscurely make fun of their own family, which causes problems with they father. Later, Kate holds a nostalgic conversation with Eugene, revealing how she had tried to win his father's heart when she was younger.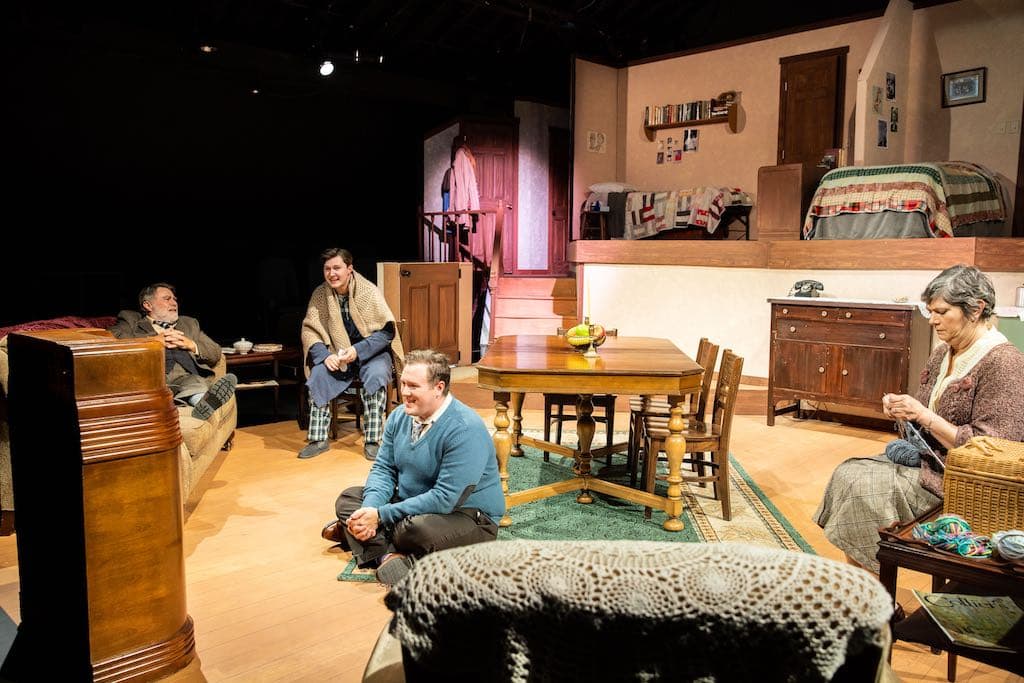 The play received four Tony Award nominations, and won two (Best Actress in a Play and Best Featured Actor in a Play). It received four nominations for the Drama Desk Award, winning two. It also was a 1987 finalist for the Pulitzer Prize for Drama. It was adapted into a television movie in 1992.
Local reviewer Alec Clayton said of Lakewood's production of the first installment of the trilogy (Brighton Beach Memoirs, with much of the same cast and the same director), "… it is a wonderful story masterfully performed."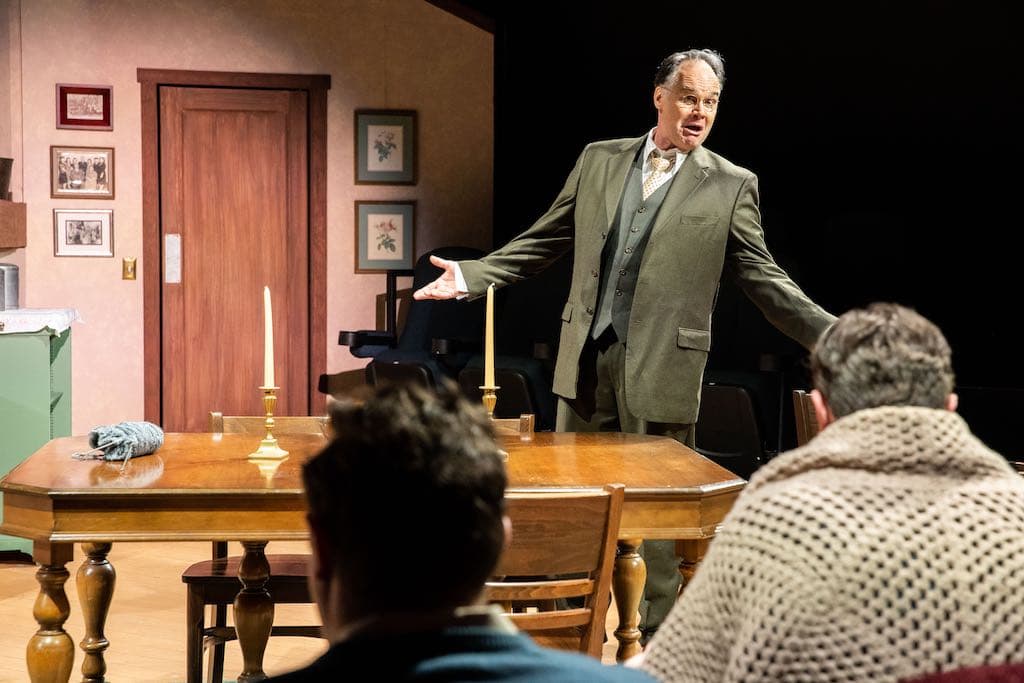 Acting in Broadway Bound are Brynne Garman (Kate's sister Blanche), Dave Hall (Uncle Ben), W. Scott Pinkston (Jack), Pamela Roza (Kate), Charlie Stevens (Eugene), and Chap Wolff (Stanley). Garman, Pinkston, and Roza are returning to reprise their roles from Brighton Beach Memoirs. The voices of John Olive, and Mike and Noreen Slease, are also heard. Broadway Bound is directed by Lakewood Playhouse's former (and first) managing artistic director John Olive, who also directed the previous two installments.
Olive is also the production's set designer. Designing costumes is Rachel Wilkie, with lighting and sound designed by LPH's Master Electrician Djeneba Toure-Burke.
LOCATION
Lakewood Playhouse
5729 Lakewood Towne Center Blvd. SW
Lakewood WA 98499
PERFORMANCE SCHEDULE
Friday, September 24, October 1, 8, and 15 at 8:00pm;
Saturday, September 25, October 2, 9, and 16 at 8:00pm;
Sunday, September 26, October 3, 10, and 17 at 2:00pm.
TICKETS
$27 full price per person, $24 seniors and military, $21 students and educators. Tickets are available through the link on the Lakewood Playhouse website at www.lakewoodplayhouse.org or by calling our box office.
PAY WHAT YOU CAN PERFORMANCES
Thursday September 23 (preview) at 8:00pm; Thursday September 30 at 8:00pm.
BOX OFFICE CONTACT INFO
Phone: 253-588-0042
Email: boxoffcie@lakewoodplayhouse.org
ABOUT OUR THEATRE: The Lakewood Playhouse was founded in 1938 and is a community theatre with professional aspirations that has established itself with productions that are both intimate and epic. "Live Theatre in the Heart of Lakewood." For further information please contact the Box Office at the Lakewood Playhouse (253) 588-0042, visit our website at www.lakewoodplayhouse.org.