An announcement from Clover Park School District.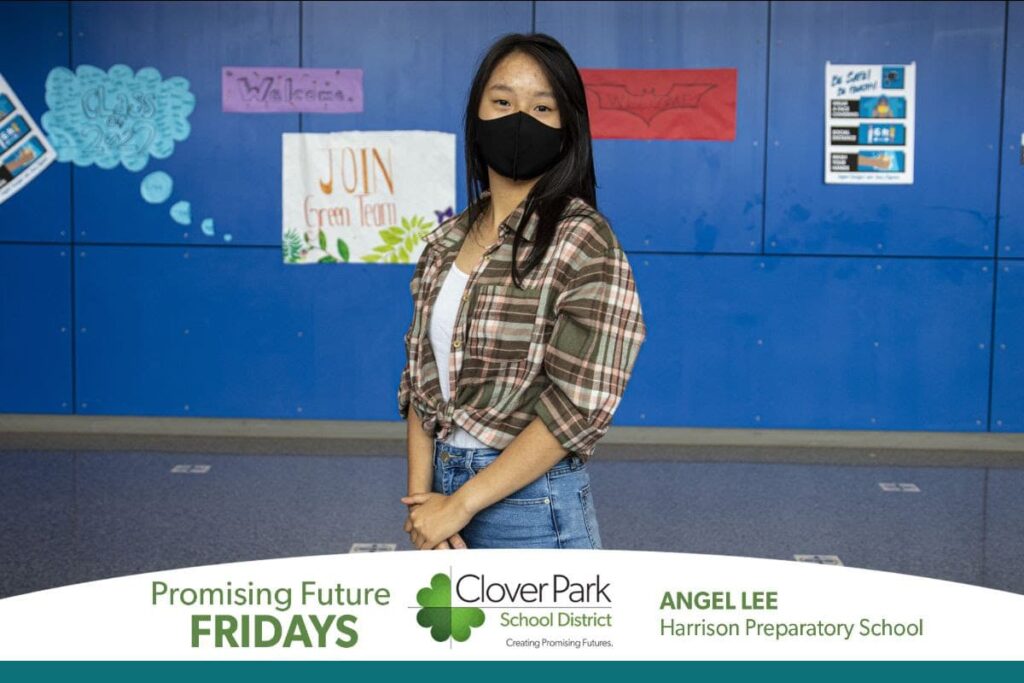 Our Promising Futures featured student this week is Harrison Preparatory School senior Angel Lee.
She plans to study developmental and regenerative biology in college with the intention of becoming a healthcare researcher for her career. She has seen the impact a rare disease has had on the life of one of her family members, and she wants to add to our knowledge and research about rare diseases.
Her time at Harrison Prep has given her skills that will help her as she works toward her future. "The International Baccalaureate curriculum here is research based," she said. "I feel like that has been a catalyst for me to explore my research skills so I can best prepare my future goals in my profession."