An announcement from Pierce Transit.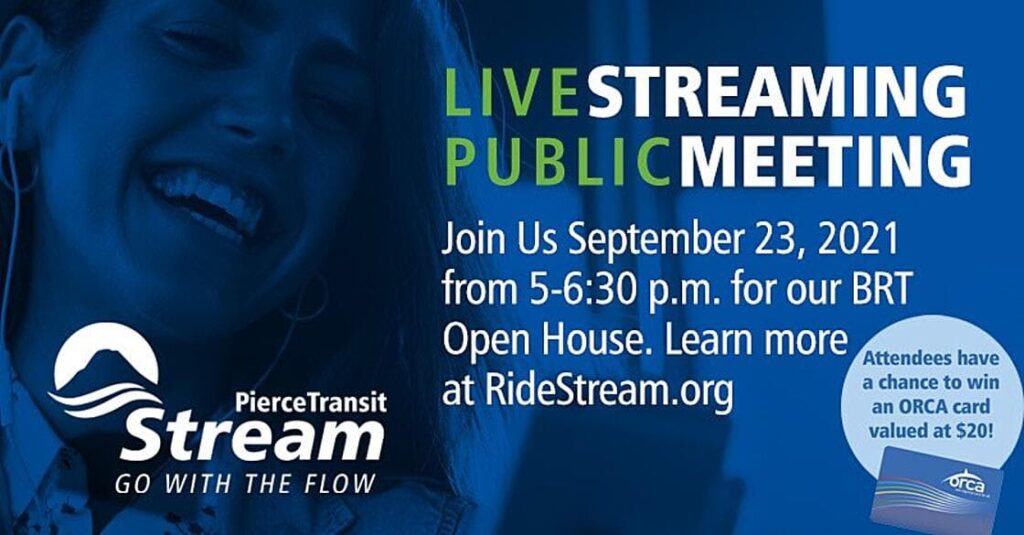 Pierce Transit invites you (on Sept. at 5 pm) to learn about Bus Rapid Transit (BRT) and the project plans for this new transit service along Pacific Avenue/SR-7 between Tacoma and Spanaway. This is a great time to get your questions answered about the project.
Come hear about:
Current Design & Update
Project Funding & Budget
Property Impacts
Traffic Impacts
Community Outreach
State Environmental Policy Act (SEPA)
BRT Systems Expansion Study
Attendees will have a chance to win one of five ORCA cards valued at $20.
Translation Services Available.
Visit RideSTREAM.org for meeting details