An announcement from City of University Place.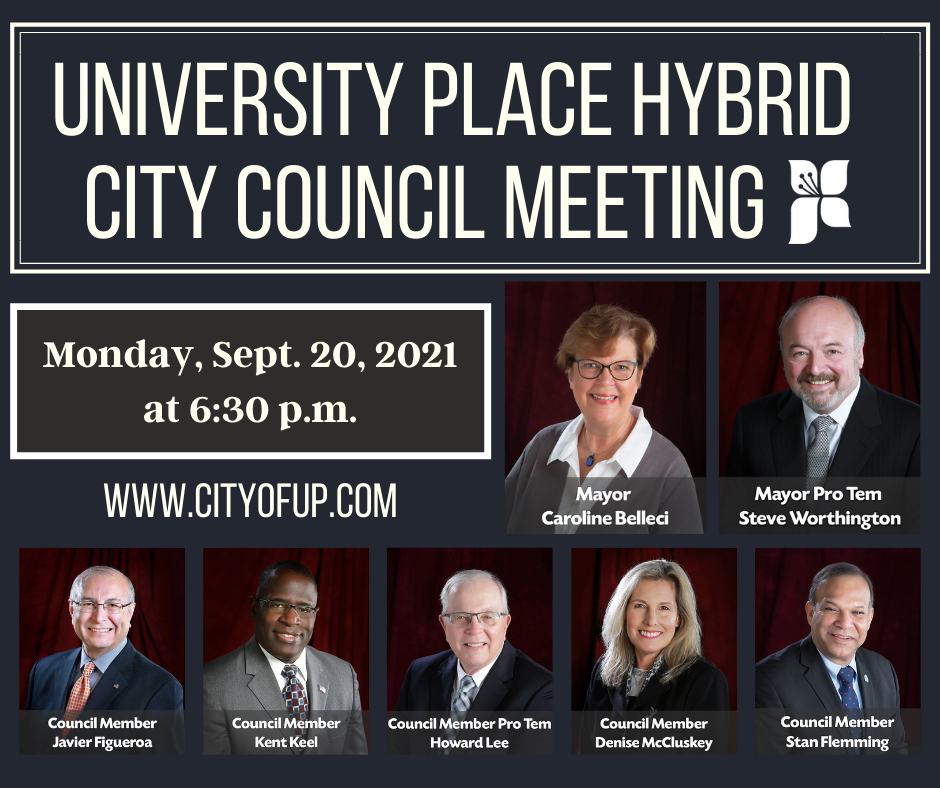 On Sept. 7, the U.P. City Council held its first hybrid meeting, combining both in-person and remote attendance. This format will continue for the foreseeable future, with the next hybrid meeting scheduled for Monday, Sept. 20 at 6:30 p.m.
For those who choose to participate in the meeting in person, masks are required. Seating in the Council Chambers has been arranged to make physical distancing possible. Those who wish to participate remotely can find the evening's agenda and instructions on how to join the meeting on the City's Events Calendar when it's available, typically the Friday before the meeting. Questions or comments to be submitted to the Council remotely must be received by City Clerk Emy Genetia no later than 5:30 p.m. on the day of the meeting to be included in the evening's agenda.