A story from Clover Park School District.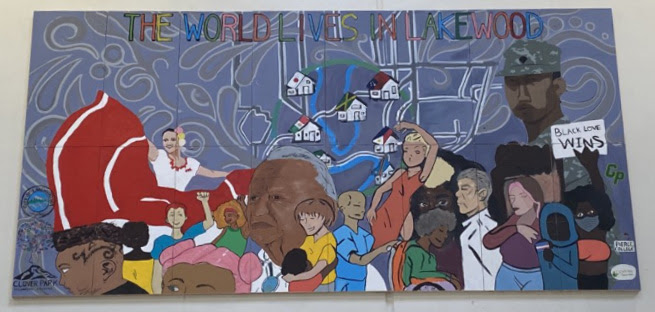 LAKEWOOD, Wash. — Clover Park School District unveiled its new cultural diversity mural in a ceremony at Clover Park High School (CPHS) on Wednesday, Sept. 15. The mural was created as part of a multi-agency effort partnering with students to elevate voices and showcase collaboration throughout the Lakewood community.

The mural, titled "The World Lives in Lakewood," celebrates the ethnic and cultural diversity that exists in the city Lakewood by representing the various peoples who call the city home. It was designed and painted by local artist Perry Porter, CPHS art teacher Frank Casey and 10 CPHS students.

The design for the mural arose from the students' discussions about equity, diversity and fairness. CPHS students spent eight weeks planning, designing and painting the mural to highlight the beauty of empowering diverse voices.

"We all had our own ideas that could be incorporated into the greater goal of depicting equity and diversity," said CPHS junior Dean Miehls. "I like that all different minds and mindsets came together to make one piece that everyone liked at the end."
This mural is meant to remind viewers of the multicultural and ethnic diversity of Lakewood and the harmony achieved when diverse voices are heard.

The district led the project in partnership with the city of Lakewood, Pierce College, Clover Park Technical College, The Lakewood Multicultural Coalition, and CPHS students to create the 128 square foot mural.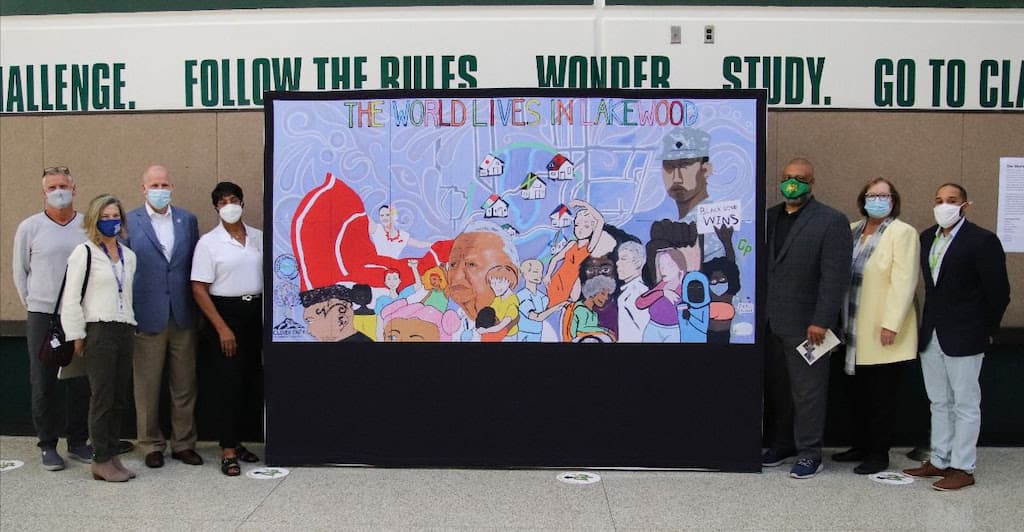 The mural will be permanently displayed in the CPHS commons. A mobile replica of the mural will be displayed at the city's 25th Anniversary Celebration on Saturday, Sept. 18, and at other events around Lakewood.