An announcement from Metro Parks Tacoma.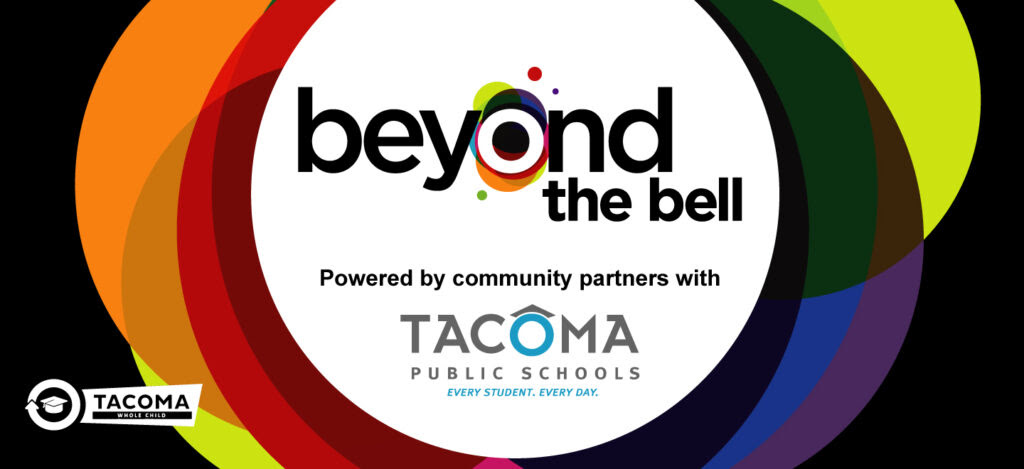 Tacoma Public Schools and community partners have come together to offer Beyond the Bell. Our shared goal is to provide more activities at your school than ever before.
Everything is all in one place. Visit your school's website or go directly to the TPS Family App and look for Beyond the Bell.
TPS families will find descriptions and schedules for all activities offered at your school including Elementary Sports.
Thanks to funding from Tacoma Creates, federal relief funding, and people like you, Beyond the Bell programming will be "Pay What You Choose" through 2021. Registration for 3:30-6pm programs is managed through the TPS Family App. Choose from 5 payment options ranging from $0 – $150. Payment for Beyond the Bell using the Family App will be invoiced by "My School Bucks." Every dollar received for registration will go back to support the ongoing funding of this program.
Beyond the Bell (Grades K-5) and Club Beyond (Grades 6-8) are powered by community partners and offered in every elementary and middle school across Tacoma Public Schools.
Session 1: Sept. 20 – Oct.29 (Registration closes Sept. 17, 2021)
Session 2: Nov. 8 – Dec. 10
Session 3: Jan. 10 – Feb. 19
Session 4: Mar. 7 – Apr. 22
Session 5: May 2 – Jun. 10
Before & After School Care: Click Here. For Tacoma Public Schools families, register here. For Non-Tacoma Public Schools families, register here.