A press release from Communities In Schools of Lakewood.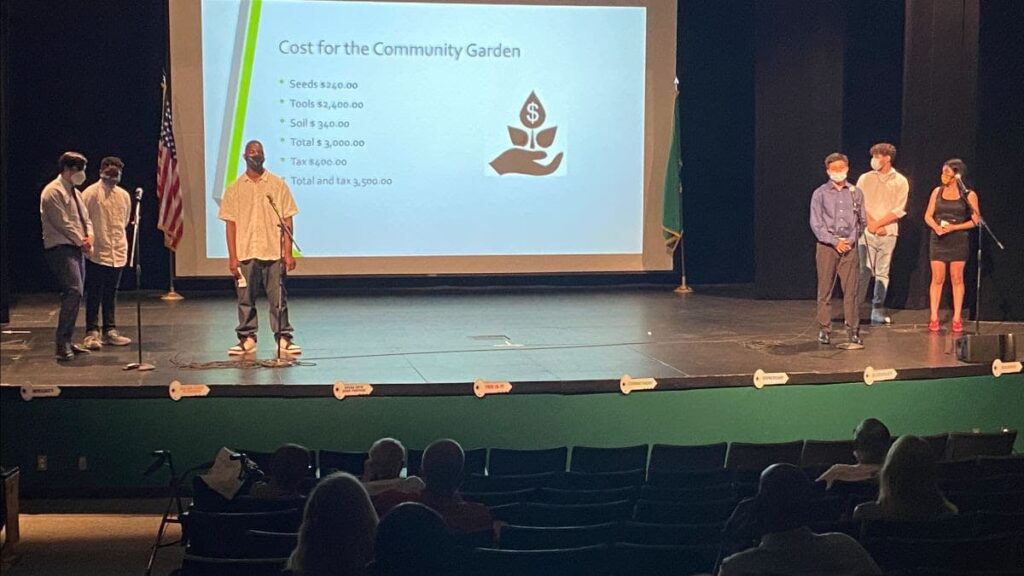 This summer, Communities In Schools partnered with The Clover Park School District to host Warriors of Change—a six week leadership program for rising seniors at Clover Park High School, designed to prepare students for success during their senior year and beyond. The students had the opportunity to conduct community-based research on issues that face our Lakewood community such as tackling the polarized relationship between the community and law enforcement, a community garden to combat food deserts, and access to teen entertainment and programming.
Warriors of Change also included a week of Quantum Learning where students learned leadership skills, as well as social and emotional skills and how to improve interpersonal communications. At the end of the 6-weeks, community members, friends, and families came out to listen to student presentations on their desired topics and hear their proposals for change!