Submitted by League of Women Voters of Tacoma-Pierce County.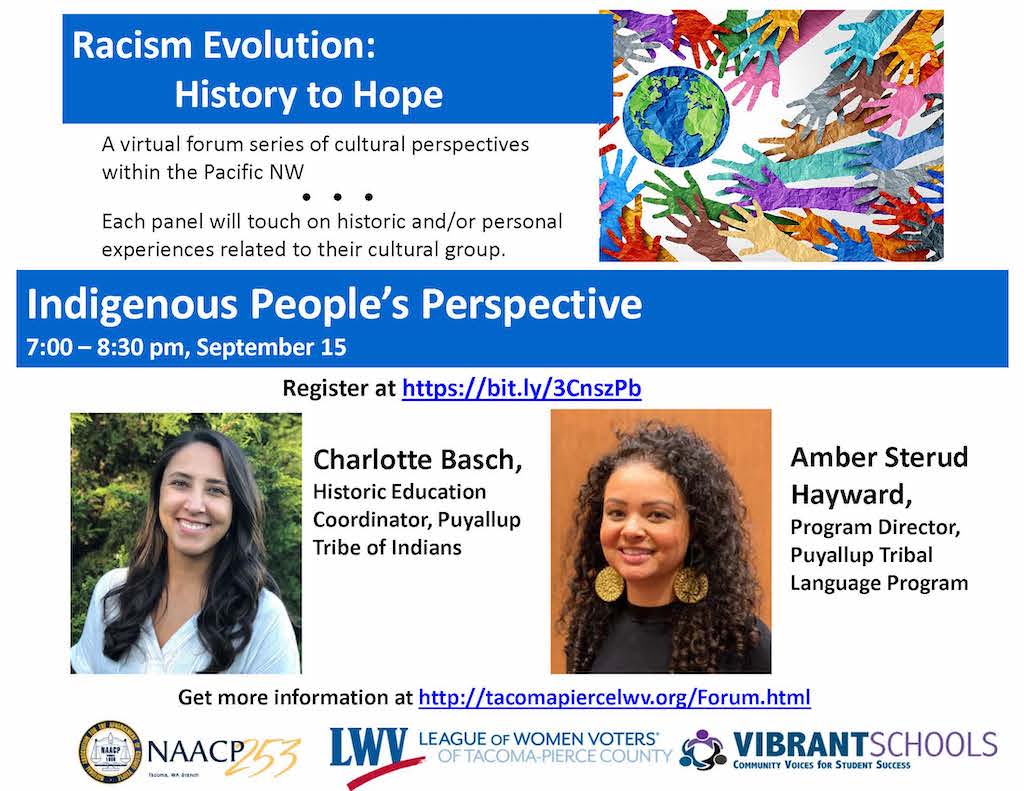 On September 15, 7:00 pm, the League of Women Voters, Tacoma-area NAACP and Vibrant Schools are offering a forum on the history and experience of racism from the perspective of Indigenous People. The first in a six-part series, Evolution of Racism: History to Hope, this forum features two members of the Puyallup Tribe. Charlotte Basch, Historic Education Coordinator, Puyallup Tribe of Indians; and Amber Sterud Hayward, Program Director, Puyallup Tribal Language Program will discuss historical and personal perspectives of racism toward Indigenous people in the Pacific NW.
For more information about the series, go to http://tacomapiercelwv.org/Forum.html. To register for this event, go to https://bit.ly/3CnszPb.