Submitted by League of Women Voters of Tacoma-Pierce County.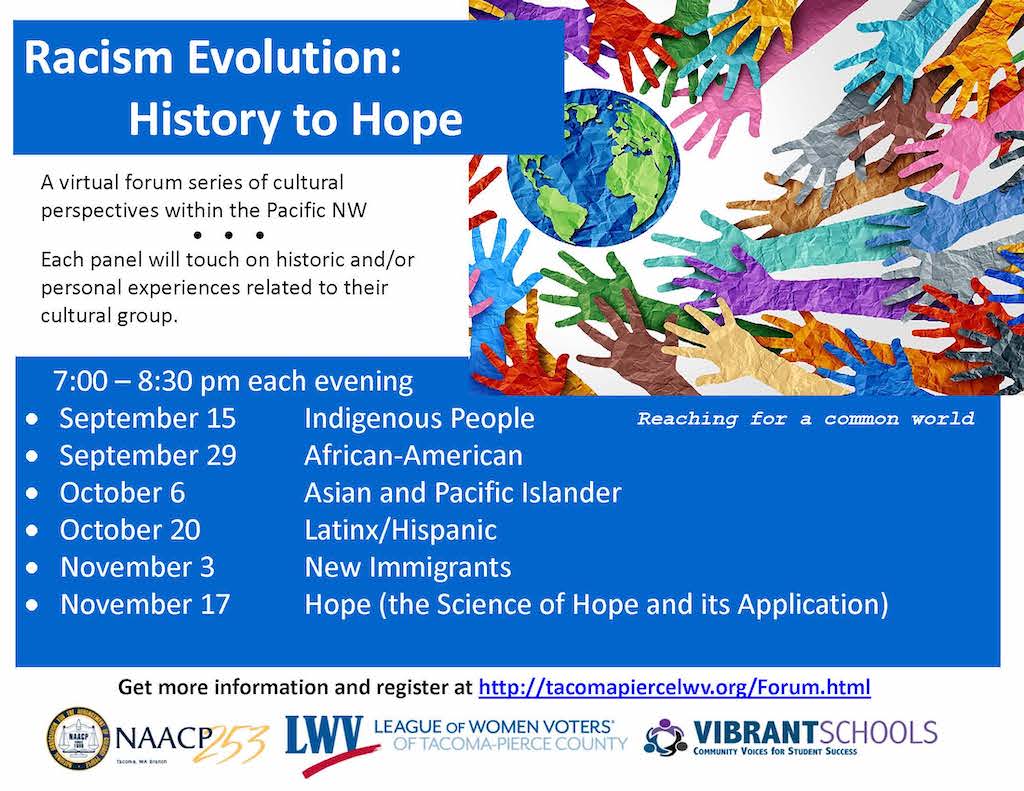 Three organizations are collaborating to offer a six-part forum series on racism history and experience of racism by several cultural groups. The forums are based on the premise that mutual understanding will help change attitudes for the better. Starting on September 15, there will be two forums per month. These are free to the public.
Each forum offers a presentation by one of the cultural groups represented in the series, followed by an opportunity for the audience to discuss what was said. Speakers will represent Indigenous People, African-Americans, Asian and Pacific Islanders, Hispanic/Latinx and New Immigrants. The final forum in the series will be a discussion of how the science and application of Hope can improve racism in this community.
For more information and to register for one or all of the series, go to at http://tacomapiercelwv.org/Forum.html.